February 9th, 2023 from 5:30-8:30 p.m.
UC Davis Health, Education Building
4610 X Street, Sacramento, CA 95817
Come join UC Davis Health African American Faculty and Staff Association and The Office for Health Equity, Diversity, and Inclusion in partnership with California Black Women's Health Project for the screening of the phenomenal documentary The Big Hysto: A Black Womb Revolution on February 9th at 5:30p.m. at the UC Davis Health Education Building.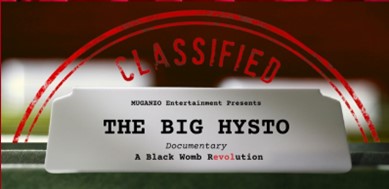 ---
Directed by Melissa Muganzo Murphy, The Big Hysto: A Black Womb Revolution speaks to the medical racism, sexism, homo/transphobia, and xenophobia that Black womb holders/patients experience when seeking access to quality medical care. It centers fibroids, endometriosis, hysterectomies, ovarian cancer, and cysts and calls out the racist evolution of the medical field built on the wombs and backs of Black bodies.
Melissa Muganzo Murphy, CEO of Muganzo Entertainment, is an actress, activist, and humanitarian and believes in the power of Black ingenuity being the global catalyst to historically and presently advance technology, engineering, entertainment, and inclusion. She is both a fibroid survivor and Black patient along with a full cast of 17 womb holders who speak truth to power and advocate for justice.
Safe Black Space will be facilitating a healing circle for Black womb-holders of African ancestry with a lived Black experience. We will also have additional healing circles for non-Black womb holders and partners and caregivers of womb holders.
There will be free parking and food for attendees, so make sure you register soon so you do not miss this event!