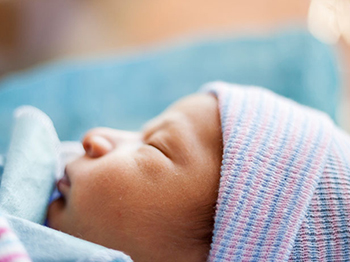 The first days in the hospital with your newborn are overwhelming and exciting. Many parents have questions about what medical interventions they can expect for their newborn after delivery. In this episode, we discuss the importance of and rationale behind the hepatitis B vaccine, erythromycin eye ointment and the vitamin K injection. We also discuss the newborn screen for genetic and congenital disorders, the hearing screen and congenital heart screen.
This episode written by Drs. Lena van der List and Dean Blumberg.
We thank Dr. Laura Kair, a pediatrician specializing in newborn care at UC Davis Children's Hospital for reviewing this episode, although Drs. Lena and Dean take full responsibility for any errors or misinformation.
Supplemental material:
Photo from the Centers for Disease Control and Prevention