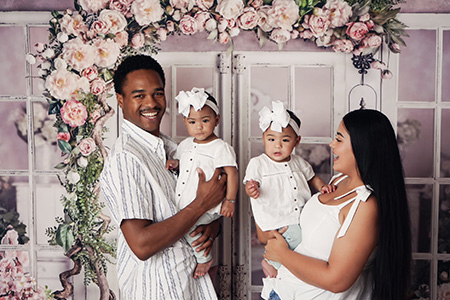 Nova and Nylah's parents faced double the joy and double the concern upon their arrival. Both babies were born with multiple life-threatening challenges. The Barnes credit prayer, Facebook and UC Davis Children's Hospital for helping their children survive.
"You could tell how much the whole staff believed in Nova and Nylah. The doctors, the nurses, the fellows and residents," said Dondre Barnes, the twins' dad. "Even the cleaning crew. All of them were cheering for us. It was like family. We felt so at home."
Now a year old, Nova and Nylah are developmentally on track. The twins are crawling and walking and chatting, feats their mom and dad were initially told would never happen — even if the girls survived.
"UC Davis saved our babies' lives. If your child needs care, this is where you have to go," said Merari Barnes, the twins' mother. "If we had a time machine, we would have been at UC Davis since the girls were born."