Richard Tucker, Ph.D.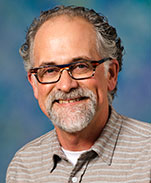 Distinguished Professor
3414 Tupper Hall
Davis Campus
530-752-0238
e-mail
Research Interests
Dr. Tucker's laboratory studies cell-cell and cell-extracellular matrix interactions, especially how they relate to cell motility and differentiation. He also studies the evolution of extracellular matrix and cell-cell adhesion molecules. Model systems used include the development of the avian visual system, tumor metastasis, stem cell niches and growth and regeneration in the marine invertebrate Nematostella. Most of his work focuses on the roles of tenascins, thrombospondins and teneurins. Tenascins and thrombospondins are extracellular matrix glycoproteins that can influence cell motility, proliferation and differentiation in the embryo. They often reappear in tumors and at sites of trauma. Teneurins are transmembrane glycoproteins expressed by interconnected populations of neurons. Recent evidence suggests that teneurins evolved via horizontal gene transfer between a choanoflagellate and prokaryotic prey.
Graduate Group Affiliations
2022 Yilmaz, A., T. Loustau, N. Salome, S.P. Suredran, C. Li, R.P. Tucker, V. Izzi, R. Lamba, M. Koch and G. Orend. Advances on the roles of tenascin-C in cancer. Journal of Cell Science 135, jcs260244. doi:10.1242/jcs.260244
2022 Tucker, R.P. and M. Degen. Revisiting the tenascins: Exploitable as cancer targets? Frontiers in Oncology 12:908247. doi: 10.3389/fonc.2022.908247
2021 Anderson, H., K.A. Beck and R.P. Tucker. Frontloading gross anatomy: Impacts on medical student performance. Anatomy 15:240-246.
2021 Anderson, H. and R.P. Tucker. A cadaveric analysis of anatomical variations of the anterior belly of the digastric muscle. Folia Morphologica 80:691-698.
2021 Orend, G., and R.P. Tucker. Did tenascin-C co-evolve with the general immune system of vertebrates? Frontiers in Immunology 12:663902. doi: 10.3389/fimmu.2021.663902.
2021 Hendaoui, I., A. Lahmar, L. Campo, S. Mebarki, S. Bichet, D. Hess, M. Degen, N. Kchir, L. Charrada-Ben Farhat, R. Hefaiedh, C. Ruiz, L.M. Terracciano, R.P. Tucker, L. Hendaoui and R. Chiquet-Ehrismann. Tenascin-W is a novel stromal marker in biliary tract cancers. Frontiers in Immunology 11:630139. doi: 10.3389/fimmu.2020.630139
2021 Tucker, R.P. and H. Anderson. Dissection experience and performance on a human gross anatomy written examination: Lessons learned during the Covid-19 pandemic. Anatomical Sciences Education 14:169-170 doi: 10.1002/ase.2044
2021 Degen, M., A. Scherberich and R.P. Tucker. Tenascin-W: Discovery, evolution and future prospects. Frontiers in Immunology 11:623305. doi: 10.3389/fimmu.2020.623305
2021 Tucker, R.P. and Q. Gong. Molecular biology of olfactory receptors and circuits. In: Oxford Encyclopedia of Sensory Systems. W.M. Usery (ed.) New York and Oxford, Oxford University Press, pp 421-437. doi:10.1093/acrefore/9780190264086.013.92
2020 Lovejoy, D.A., A.A. Boucard and R.P. Tucker. Editorial: Origins of human neuropathology: The significance of teneurin-latrophilin interaction. Frontiers in Neuroscience 14:501. doi: 10.3389/fnins.2020.00501
2019 Tucker, R.P. and M. Degen. The expression and possible functions of tenascin-W during development and disease. Frontiers in Cell and Developmental Biology 7:53.
2019 Shoemark, D.K., B. Ziegler, H. Watanabe, J. Strompen, R.P. Tucker, S. Özbek and J.C. Adams. Emergence of a thrombospondin superfamily at the origin of metazoans. Molecular Biology and Evolution 36:1220-1238.
CHA101, Human Anatomy (Course Director)
CHA101L, Human Anatomy Laboratory (Course Director)
MDS471, Human Architecture and Function (Anatomy Discipline Leader)
Kaiser Foundation Basic Science Teaching Award, awarded by the UC Davis School of Medicine Class of 1998, Class of 2002, Class of 2007, Class of 2012, Class of 2017
Outstanding Basic Science Instructor, awarded by the UC Davis School of Medicine Class of 2002, Class of 2003, Class of 2004, Class of 2008, Class of 2014
Award for Excellence in Education, UC Davis School of Medicine, July 2005
John Tupper Prize for Excellence in Teaching, June 2007
Biochemistry, Molecular, Cellular and Developmental Biology Graduate Group Teaching Award, 2011, 2014, 2018, 2019
Academic Senate Distinguished Teaching Award for Graduate and Professional Teaching, UC Davis, May 2012
National Science Foundation