Craig Watson, M.D., Ph.D.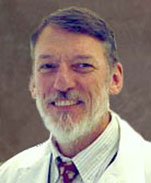 Professor
4860 Y St., Suite 3700
Sacramento Campus
916-734-6284
e-mail
Craig Watson specializes in medically intractable epilepsy, hippocampal sclerosis, lesional epilepsy, nonpharmacological epilepsy therapy, and neuroimaging in epilepsy, especially quantitative volumetric MRI of medial temporal lobe structures. Dr. Watson also has research, clinical, and educational interests in neuroanatomical correlates of neurological disorders.
Kaiser Foundation Award for Excellence in Teaching Clinical Sciences, University of California, Davis, School of Medicine. 1989, 1993, 2018
Award for Excellence in Teaching of Clinical Medicine, Presented by the Senior Class, University of California, Davis, School of Medicine. 1991, 1992, 1995
Award for Best Didactic Lectures, Presented by the Graduating Neurology Resident Class, Wayne State University, School of Medicine. 2002, 2008
College Teaching Award, Wayne State University, School of Medicine. 2004
Listed in Guide to America's Top Physicians. Compiled by the Consumers' Research Council of America, Washington, DC. 2006, 2009, 2010, 2011, 2012, 2013, 2014
Listed in The Best Doctors in America. 1996-2016
Listed in Castle Connolly Top Doctors. 2016-2018
Listed in The Leading Physicians of the World. 2012, 2017
Educator Award of Excellence. Presented by the UC Davis Medical Center Stroke Program. 2015
Listed in Top 100 Professionals - 2014. Compiled by the International Biographical Centre. Cambridge, England
American Neurological Association (Fellow)
American Academy of Neurology (Fellow)
Epilepsy Section & Neuroimaging Section, American Academy of Neurology
American Association of Anatomists
American Association of Clinical Anatomists
American Epilepsy Society
American Society of Neuroimaging
International League Against Epilepsy