Cynthia Ng, M.D. '99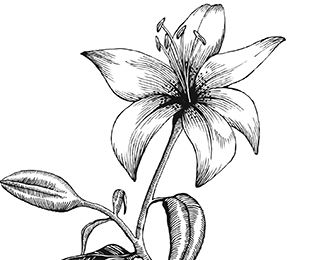 Dear Classmates, Friends and Colleagues: With a heavy heart, we want to let you know that Cindy Ng, M.D., our wonderful friend and UCD SOM Class of 1999 classmate, passed away on January 6 after a brave 4.5 year battle with lung cancer. She is survived by her husband, Dave Gebala, and her two sweet daughters, Reina (10) and Matea (12). Cindy was the most incredible wife, mother, friend, and caring, dedicated physician. She will be greatly missed by all that knew her.
A celebration of Cindy's life was planned for March at Crane Cove Park in San Francisco.
Stephanie D'Augustine stephdaug@gmail.com
Stacie Bennett (Ransome) stacieb72@yahoo.com
Julie Letsinger (Crowder) jletsinger@yahoo.com
Courtney Hallum c.hallum@me.com
Editor's note: As part of the event, memories, stories and photos were solicited for a Kudoboard to be shared with Ng's daughters. At press time, the board was still viewable and accepting comments at kudoboard.com/boards/cpvyuXao.
---
David Atkinson, M.D. '91
David Atkinson, M.D. '91, passed away August 28, 2021. Dr. Atkinson was an accomplished pediatric cardiologist with an unrelenting dedication to his patients, and was a gifted educator and mentor to colleagues and trainees.
Dr. Atkinson received a B.A. in English Literature from UCLA and his M.D. from UC Davis. He completed his pediatrics internship, residency, and cardiology fellowship at the UCLA Center for Health Sciences, and joined the Division of Pediatric Cardiology at Harbor-UCLA in 2002, serving most recently as Clinical Professor of Pediatrics.
Dr. Atkinson will be remembered for his steadfast dedication to his patients, as an innovator, and as an advocate for high-quality care. He was an accomplished pediatric cardiologist, specializing in fetal congenital heart disease and serving as the director of the pediatric echocardiography laboratory. He established the fetal echocardiography clinic at Olive View-UCLA Medical Center, so that expectant mothers would not have to travel. He also established a transitional clinic for teenagers and young adults with congenital heart disease at Harbor-UCLA. For many years, he directed the challenging Clinical Pathologic Conference (CPC) program for senior pediatric residents.
Dr. Atkinson was the author of multiple publications and book chapters, served on several department committees, and chaired the John F. Wolf Human Subjects Committee for the Lundquist Institute.
Dr. Atkinson was a gifted academician, but first and foremost, he was a loving and beloved husband and father. His family planned a celebration of his life in fall 2021.
Excerpted from UCLA Department of Pediatrics note to colleagues
---
Malcolm Miller, M.D.
Malcolm Miller, M.D., 75, died Dec. 18, 2021, at Heart of the Rockies Regional Medical Center in Salida, with his family by his side. He received his bachelor of science degree from Colorado State University and went to medical school at UC Davis. He did his internship at Mount Zion Hospital in San Francisco and a fellowship at UCSF. He was board certified in family practice and diagnostic radiology and worked as a medical doctor in California, Colorado, Alaska and the Southwest. He served as radiologist at Heart of the Rockies Regional Medical Center in the late 1980s and early 1990s. In 2004 he moved to Salida and worked as a radiologist until he retired.
Dr. Miller was an accomplished skier and whitewater boater, and enjoyed many other outdoor sports. He also was a highly experienced cook of Asian cuisine, and a collector of classic vinyl records and comic books. He was a member of the American Board of Family Medicine, American College of Radiology, American Roentgen Ray Society, Sierra Club and Greater Arkansas River Nature Association.
Dr. Miller was preceded in death by his parents and wife, Jayne Poorbaugh. Survivors include two children, three grandchildren, a sister-in-law, three brothers-in-law, six nephews, one niece, his "river tribe" and numerous friends and colleagues. A celebration of his life was to be planned for a future date when more people can gather. Arrangements are with Lewis and Glenn Funeral Home in Salida.
Excerpted from Lewis and Glenn Funeral Home and Fairview Cemetery
---
Michael "Wayne" Salo, M.D. '71
Michael "Wayne" Salo, M.D., passed away in fall 2021 after a six-year battle with cancer. He is survived by his loving wife of 33 years, Ruth; his three children Anne, Katherine and Alex; and five precious grandchildren. Wayne was born in Troy, New York but moved to Lawrence, Mass. as a young boy, where he attended Central Catholic High School (CCHS) graduating in 1963. Following his years at CCHS, Wayne attended Georgetown University graduating in 1967. He stayed at Georgetown for medical school, receiving his M.D. as a member of the class of 1971.
Wayne was an avid Georgetown Basketball fan and cheered the Hoyas through both winning and losing seasons. After completing a psychiatric residency at the Menninger Institute in Kansas, he settled in Northern California. Wayne joined UC Davis as chief psychiatrist at Student Health in 1988. During his 26-year tenure at Student Health Services, Wayne was beloved by both the medical and counseling staff for his empathy and his refreshing sense of humor. He will be remembered for his dedication to providing care to undergraduate, medical and veterinary UC Davis students.
Wayne was a kind and brilliant man who enjoyed reading, history, travel and good music. Most importantly, he was a loving husband and a devoted father who always put family first. It is hard to imagine life without him.
Submitted by Ruth Salo
---
Editor's note: Due to an editor's error, the name of Ken Geiger, B.S. '80, M.D. '84, was misspelled in the In Memoriam section of a previous issue of UC Davis Health magazine. We apologize for the error – Ed.