Clinical highlights

Clinical highlights
A sampling of recent major achievements and developments from UC Davis Health. For more listings and news, please visit our newsroom and follow us on social media.
Ernest E. Tschannen Eye Institute coming in 2022
UC Davis held a virtual groundbreaking in June to celebrate construction on the new Ernest E. Tschannen Eye Institute building, and to honor donors whose contributions have supported the UC Davis Eye Center. The 67,000-square-foot institute on UC Davis Health's Sacramento campus was specifically designed for patients and specialists and will be completed in 2022. It will also house the new Center for Ocular Regenerative Therapy, a clinic to assess genetic causes of eye disease and ultimately provide gene therapy approaches for patients with disorders that, until now, have had no effective treatment. Tschannen has donated more than $38 million in gifts and pledges to the Eye Center and its Center for Vision Science.
Certified as a Comprehensive Stroke Center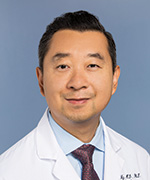 UC Davis Medical Center has been certified as a Comprehensive Stroke Center, the highest recognition possible from The Joint Commission. The certification recognizes the medical center's complete range of expertise and resources necessary for improving survival and outcomes for stroke patients. Kwan Ng, M.D., Ph.D., is UC Davis Health's director of vascular neurology and the stroke center.
Baby-Friendly Hospital designation
UC Davis Medical Center has earned the highly prestigious Baby-Friendly designation by Baby-Friendly USA, demonstrating adherence to the highest standards of breastfeeding care built on evidence-based practices recommended by the World Health Organization (WHO) and the United Nations International Children's Emergency Fund (UNICEF).
TCAR Center of Excellence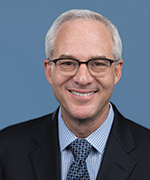 The UC Davis Vascular Center was named a TCAR Center of Excellence by Silk Road Medical for its high-quality care team and patient outcomes for transcarotid artery revascularization (TCAR). Matthew Mell, M.D., M.S., director of the vascular center, and a national leader in defining health policy for managing and treating aortic disease, leads the TCAR program.
Highest accreditation for epilepsy program
UC Davis Medical Center's Comprehensive Epilepsy Program earned accreditation as a level 4 epilepsy center, the highest rating awarded by the National Association of Epilepsy Centers (NAEC). The program is recognized as providing more complex forms of intensive neurodiagnostic monitoring, as well as more extensive medical neuropsychological and psychosocial treatment.
---
New adolescent and young adult oncology program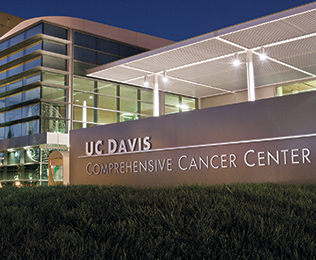 The UC Davis Comprehensive Cancer Center launched a new Adolescent and Young Adult (AYA) oncology program through a partnership with Teen Cancer America. The program provides cancer patients coordinated services such as psychosocial and supportive care, fertility preservation, genetic testing and survivorship support.
New game-changing treatment for liver tumors
UC Davis Medical Center is currently one of the few hospitals on the West Coast, and the only in Northern California, to offer hepatic artery infusion chemotherapy (HAI). The procedure involves placing a small pump under the skin to deliver chemotherapy directly to the liver through a catheter, feeding the main artery to the liver. Sepideh Gholami, M.D., uses the treatment for patients with colorectal cancer that has spread to the liver, and for bile duct cancers.
New Aging Initiative
With the number of U.S. adults 65 or older expected to more than double by 2030, UC Davis Health has launched a new effort to promote healthy aging through an integrated approach — both across the lifespan and across all care settings. School of Medicine Dean Allison Brashear and School of Nursing Dean Stephen Cavanagh lead the Aging Initiative, which builds on existing UC Davis Health strengths to provide age-friendly care, support family caregivers, leverage technology for independent living, and teach future providers. Plans include a new integrated outpatient clinic, additional geriatrics-focused experts, a fellowship and more.
New telehealth services for 14 counties
UC Davis Health has entered into a new agreement to provide pediatric telehealth services to the 14 Northern California counties that Partnership HealthPlan of California (PHC) serves, from Del Norte to Yolo. The nonprofit, community-based public health organization contracts with the State of California to administer Medi-Cal benefits through local care providers. The new arrangement offers more than 15 subspecialties as part of a goal to create a "virtual children's hospital" for Northern California children.