More achievements

More achievements
A sampling of recent major achievements and developments from UC Davis Health. For more listings and news, please visit our newsroom and follow us on social media.
Nursing school selects inaugural nurse leader fellows
The Betty Irene Moore School of Nursing at UC Davis announced the 11 members of the inaugural cohort for the Betty Irene Moore Fellowships for Nurse Leaders and Innovators in June. The new program supports approximately 10 fellows each year for the next five years, funded by a $37.5 million grant from the Gordon and Betty Moore Foundation announced last December. Fellows are early- to mid-career nursing scholars and innovators with high potential to accelerate leadership in nursing-science research, practice, education, policy and entrepreneurship, and are required to take part in an innovative project or study.
Program tackles shortage of mental health providers
With California facing an urgent and growing shortage of mental health professionals, three UC schools of nursing (UCSF, UC Davis, and UCLA) are launching a unique new online post-master's certificate program to prepare 300 psychiatric mental health nurse practitioners by 2025. The move is expected to nearly double the state's current pipeline of PMHNPs — specialized providers authorized to prescribe medications and treat severe disorders — between now and 2025, with graduates slated to serve as many as 378,000 patients over the next few years. A $1.5 million California Health Care Foundation grant helped support design and launch.
NIH merit award for Dandekar's HIV research
For her critical work on mechanisms of HIV and viral persistence, medical microbiology and immunology chair Satya Dandekar, Ph.D., has received a MERIT award from the NIH National Institute of Allergy and Infectious Diseases (NIAID). Her research was the first to show the impact of HIV on the gut and its ability to establish permanent residence. Findings from her lab were also the first to show the benefit of initiating anti-retroviral therapy in early stages of infection, and helped to change treatment protocols.
Miglioretti honored for translational breast screening work
Diana Miglioretti, Ph.D., division chief of biostatistics in the Department of Public Health Sciences, was honored with the Distinguished Investigator Award from the Association of Clinical and Translational Science (ACTS). The award recognizes achievement in applying translational findings into effective public policies. Miglioretti's research focuses on improving the effectiveness of breast cancer screening, and has influenced national guidelines.
Three emergency medicine physicians recognized
The Society for Academic Emergency Medicine (SAEM) and the Academy for Women in Academic Emergency Medicine (AWAEM) recognized three UC Davis physicians for excellence and contributions:
Angela Jarman, M.D., M.P.H., assistant clinical professor of emergency medicine, received a AWAEM Catalyst Award for raising awareness of the roles sex and gender play in acute care medicine.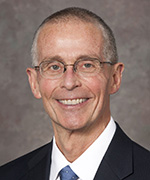 Garen Wintemute, M.D., M.P.H., director of UC Davis' Violence Prevention Research Program (VPRP), received the Public Health Leadership Award for his pioneering work on firearm violence.
Austin Johnson, former assistant professor of emergency medicine and K12 scholar, received a SAEM Young Investigator Award for research on novel approaches for early resuscitation.
Farmer awarded APSNA Champion Award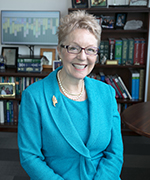 Diana Farmer, M.D., chair of the UC Davis Department of Surgery and chief surgeon of UC Davis Children's Hospital, has been awarded the Champion Award by the American Pediatric Surgical Nurses Association (APSNA). The organization shapes pediatric surgical nursing through advocacy, collaboration, mentorship and leadership.
Hwang recognized for research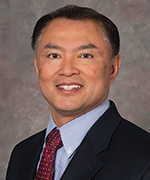 The American Skin Association recognized dermatology chair Samuel Hwang, M.D., Ph.D., with a 2020 Research Achievement Award in Psoriasis for helping to advance the field. Hwang's research includes skin cancers and immunological diseases, and his most recent published study investigated how the Western diet may lead to skin inflammation and psoriasis.
American Medical Informatics Association fellow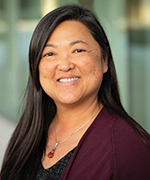 Katherine Kim, Ph.D., M.P.H., M.B.A., an associate professor for the Betty Irene Moore School of Nursing at UC Davis, has been named a fellow of the American Medical Informatics Association (AMIA). Kim is a prolific research team leader and co-leads the UC Davis arm of the NIH All of Us Research Program.
Distinguished gerontological educators
Three faculty from the Betty Irene Moore School of Nursing at UC Davis have been named distinguished educators in gerontological nursing by the National Hartford Center of Gerontological Nursing Excellence Recognition Program. Debra Bakerjian, Ph.D., A.P.R.N., F.A.A.N., F.A.A.N.P., F.G.S.A., is a clinical professor, and Fawn Cothran, Ph.D., R.N., G.C.N.S.-B.C., and Kathryn Sexson, Ph.D., A.P.R.N., F.N.P.-B.C., are assistant professors and part of the school's Family Caregiving Institute, with Sexson serving as its lead educator.
Surgical oncology Young Investigator Award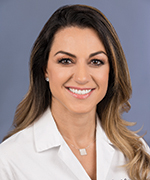 UC Davis Health surgeon and cancer researcher Sepideh Gholami, M.D., is the 2020 recipient of the Society of Surgical Oncologists Young Investigator Award, granted for innovative ideas designed to improve patient cancer care. Gholami, an assistant professor of surgery, was given the award for a project that investigates new tools for treating patients with colorectal liver metastases.
Honored for environmental excellence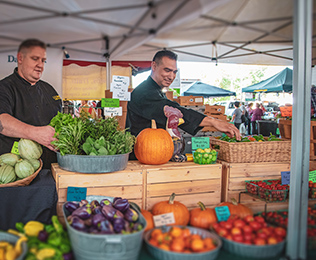 UC Davis Health was honored by the nonprofit Practice Greenhealth for its progress on environmental performance and sustainability. Accolades include The Emerald Award; The Greening the OR Recognition Award; Circle of Excellence on Food; and the Circle of Excellence in Green Building.