The patient was a retired nurse who went on to become California's Secretary of Health and Welfare, and, later, a philanthropist.
The medical student who spent meaningful time at her bedside was the daughter of Vietnamese refugees who struggled to pay for her studies.
And as they got to know each other during the patient's time earlier this year at UC Davis Medical Center, they came to realize they shared an incredible bond: The student, Pauline Nguyen, was the recipient of a scholarship started by the patient and her late husband.
"I helped raise money for her education, and now she was taking care of me as a patient," said Sandy Smoley. "I just thought it was so unique that you would meet somebody and make that connection."
Nguyen was taken aback when she learned her patient was married to Walter Rohrer, who the scholarship was named after.
"When I realized who Ms. Smoley was while I was on her care team, it was a beautiful realization that my education had come full circle," Nguyen said. "I am so appreciative for Ms. Smoley and her husband for investing in my future, and I hope the care I provided was a small way for me to say thank you."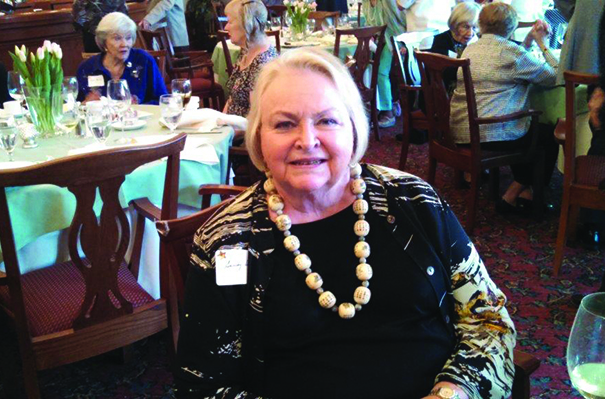 The patient and student met when Smoley was hospitalized in early March for a bacterial infection; she was released days later. But during her stay, Smoley noticed that Nguyen, in her final year of medical school, kept returning to the room to chat about their lives.
They had a lot to talk about. Smoley graduated from the University of Iowa's nursing school in 1959 and moved to California two years later, where she got involved in local politics, first by serving as a Sacramento County Supervisor for 20 years. She was appointed California's health secretary by Gov. Pete Wilson. Her husband, Walt Rohrer, was a well-known local architect and founding chairman of the Leadership Council of UC Davis Health, a philanthropic organization.
Nguyen, born in Orange County, was an aspiring primary care doctor. Her father wanted to be a physician after high school in Vietnam, but instead got sent to a re-education camp in 1975 when Saigon fell to the communist government. During Smoley's hospitalization, Nguyen was in the home stretch of her three-year medical school program, known as Accelerated Competency-based Education in Primary Care, or ACE-PC.
In one of their conversations, Smoley told Nguyen about her philanthropic work, how she and her husband helped found a scholarship to benefit several UC Davis medical students each year, funded by a $1 million endowment. The scholarship took on her husband's name after he died in 2008.
"Oh my gosh, I got that scholarship!" Smoley remembers Nguyen saying. "She was so taken by that, she kept coming back in and saying, 'I need to hold your hand, I just want to thank you again.' "
The $6,750 grant "allowed me to focus on my career goals of providing primary care for underserved communities," said Nguyen, who graduated in May and is now a UCLA family medicine resident. "My interaction with Ms. Smoley also reminded me to pay it forward in the future."