Simon Cohn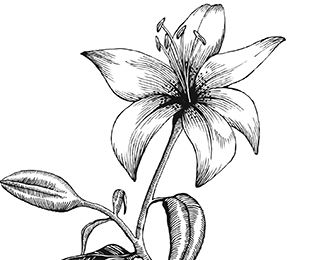 Simon Cohn, M.D. '75 passed away on November 21, 2019 from glioblastoma multiforme. Cohn was an emergency physician and national leader in the fields of electronic health records, clinical data/health information and payment policy. In the 1980s he wrote Chartwriter, an early program designed to mitigate the disaster that is a doctor's handwriting (his own included).
At Kaiser, he continued working in medical informatics, rising to become the Associate Executive Medical Director for Health Information and Payment Policy at Kaiser Permanente. He worked on Kaiser's first clinical information systems strategy, helped implement HIPAA and national medical records standards, and served as chair of the National Committee on Vital and Health Statistics from 2005–2008.
He received a great deal of recognition for this work, becoming a Fellow of the American College of Emergency Medicine in 1988; winning a Leadership in Technology Award and the President's Award by AMIA; and being named a Distinguished Alumnus of the UC Davis School of Medicine in 2011.
After medical school, he spent two years working with a branch of the U.S. public health service providing care in a coal mining region of West Virginia.
He is survived by Janet, their two children, Jonathan (Jamie Baron) and Rebecca, grandchildren, Kai and Audrey, his sister, Sara, and many other beloved family, friends, and colleagues.
Excerpted from Legacy.com/The San Francisco Chronicle, Nov. 2019
---
David Hager
David Hager, M.D. '94 died on September 7, 2019 after a six-year battle with pancreatic cancer.
---
Jayum E. Starks
Jayum E. Starks, M.D. '80 passed away on August 24, 2020 in San Francisco, where he had devoted his professional life as a staff physician to serving underserved minority populations. He served for many years as medical director of Southeast Health Center in the Bayview-Hunter's Point neighborhoods. On Friday nights he used to rent Castle Lanes Bowling Alley on Geneva Street for the entire clinical staff.
Later he worked at Laguna Honda Hospital, and at West Berkeley Family Practice. For decades Jay was also an assistant clinical professor at UCSF's Department of Family and Community Medicine, supervising and precepting residents, nurse practitioners, and medical students. He was an old-time physician who made house calls, was always professional and is loved and respected by patients and colleagues alike. He loved being a doctor, doing important work that fully engaged his brilliant mind and desire to be of service to others.
Beginning in 2006, and progressing until his death, Jay dealt with the ravages of oculopharyngeal muscular dystrophy, a genetic disorder which ultimately robbed him of his ability to talk, walk and eat. Jay is predeceased by his parents, Elmanus and Sara Starks of Seaside. He is survived by his spouse Guia; sons Eugene and Winchell, and siblings Cynthia, Steven and Kevin.
Excerpted from The San Francisco Chronicle
---
George H. Sutherland
George H. Sutherland, M.D., FAAOS, '77, died at San Ramon Regional Medical Center in June 2020 after a sudden and unexpected illness. He is survived by his wife of 40 years, Anne, their son McGarrett, George's daughter Mandy, brothers Kenneth and John, and the other usual suspects.
George was deployed to Vietnam in 1969 and served as an artillery captain, where he was on call 24/7 for almost 12 months and received numerous commendations, including two Bronze Stars. His exposure to M.A.S.H. units inspired him to become a physician, and he was able to complete his schooling thanks to the G.I. Bill.
Sutherland received honors in internal medicine at UC Davis, apprenticed at the VA Hospital in Martinez, and was accepted into an orthopaedics residency at UC Davis. There he met Anne, who was an anesthesiology resident. He received the resident teaching award while at UC Davis and ran the spine service for a year. George and Anne then practiced at John Muir Medical Center, where George was appointed orthopaedics chair.
Sutherland himself suffered nerve damage during back surgery, resulting in 25 years of pain and ending his career. Despite this tragedy, he began writing two books, took up woodworking, and was able to travel with Anne 4 months before his death.
Excerpted from a submitted newspaper obituary.