Leadership updates

Leadership updates
A sampling of recent major achievements and developments from UC Davis Health. For more listings and news, please visit our newsroom and follow us on social media.
Lubarsky elected to California Medical Association board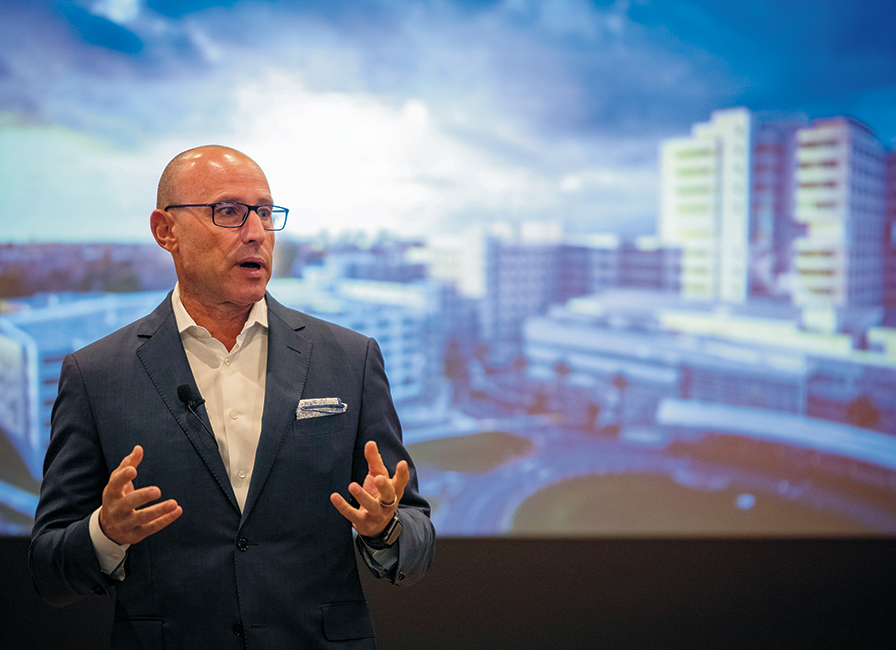 UC Davis Health CEO and Vice Chancellor of Human Health Sciences David Lubarsky, M.D., M.B.A., was elected to the California Medical Association (CMA) Board of Trustees to better represent the University of California health systems' 6,000 physicians and all California physicians in academic practice. His three-year term began in April. The board leads the CMA on its patient and physician advocacy agenda and strategic plan. In his seat representing the Academic Practice Forum of California, Lubarsky is also responsible for bringing forward the experiences and views of physicians in academic practice or affiliated with major university systems, including UC Health.
Brashear joins stem cell agency board
School of Medicine Dean Allison Brashear, M.D., M.B.A., has joined the board of the California Institute for Regenerative Medicine (CIRM). The agency was created in 2004 when voters approved state stem cell research funding, and its 29-member board includes researchers, biotech industry leaders and patient advocates. CIRM has funded 59 of the university's stem cell research projects, totaling more than $143 million, and UC Davis has 41 ongoing clinical trials related to potential stem therapies.
Tirado appointed to the Medical Board of California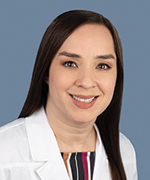 Cinthia Tirado, M.D., associate clinical professor in the Department of Anesthesiology, has been appointed by Gov. Gavin Newsom to the Medical Board of California. The board works to protect health care consumers through proper licensing and regulation of physicians, surgeons and other health care professionals, and enforcement of the Medical Practice Act.
New leadership at UC Davis Health
Chief Strategy Officer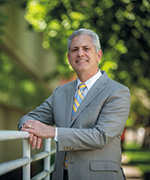 Ron Amodeo is the new Chief Strategy Officer for UC Davis Health, responsible for formalizing and operationalizing strategic planning processes and identifying new business opportunities for the entire clinical enterprise. He previously served as an expert advisor with Dorsey Health Strategies, a health care consulting firm affiliated with international law firm Dorsey & Whitney LLP.
Chief Experience Officer
Jennifer Baron is the new Chief Experience Officer (CXO) for UC Davis Health, responsible for building
a culture of excellence in patient and family experience and an engaged working environment. Baron will help define service excellence goals and objectives, and develop and implement programs that foster a patient-centric culture. She previously served as executive director of Experience Design for Indiana University Health.
Chief Operating Officer of Ambulatory Care
Michael Condrin is the new Chief Operating Officer of Ambulatory Care for UC Davis Health. The newly created position is responsible for all of the health system's outpatient care — including at 70 clinics in 25 locations — and is a peer of UC Davis Medical Center's Chief Operating Officer, who is responsible for all inpatient care. Condrin most recently served as executive director of outpatient clinics.
Nursing School name new equity and diversity dean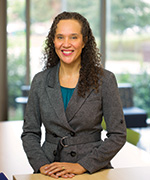 Piri Ackerman-Barger, Ph.D., R.N., C.N.E., F.A.A.N., has been appointed to the newly created position of associate dean for Health Equity, Diversity and Inclusion for the Betty Irene Moore School of Nursing at UC Davis, where she will lead efforts to create a diverse and welcoming setting. Ackerman-Barger is an associate clinical professor, director of Faculty Development for Education, co-director for the Interprofessional Teaching Scholars Program, and researcher in the Center for a Diverse Healthcare Workforce.
Howell president of Association of pathology chairs
Pathology and laboratory medicine chair Lydia Pleotis Howell, M.D., was recently named president of the Association of Pathology Chairs through 2022. Howell is a past president of the American Society of Cytopathology (ASC), former chair of the ASC's foundation, and the 2017 recipient of the Papanicolaou Award, the ASC's highest honor. She is regarded as a pioneer in breast and cervical cancer screening.
Alumna to lead L.A. county Medical Association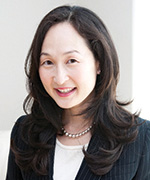 UC Davis School of Medicine alumna Diana Shiba (M.D., '05) has been elected president of the Los Angeles County Medical Association (LACMA), making her the first Asian American woman to lead the organization in its nearly 150-year history. The Kaiser Permanente executive, an ophthalmologist by training, is also a trustee of the California Medical Association and teaches courses at UCLA.