About Us
International Affiliations
Center for Health and Technology Building
4610 X Street, Suite 3401
Sacramento, CA 95817
Our Team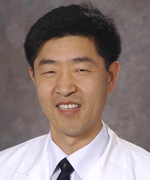 Hong Liu, M.D.
Director, International Partnerships
Professor, Anesthesiology and Pain Medicine
916-734-5031
hualiu@ucdavis.edu
Hong Liu, M.D., received his medical education from Suzhou Medical College (Soochow University) and Nanjing Medical College (Nanjing Medical University). Following his graduation in 1987, he went to work as a cardiothoracic surgeon and was promoted to Associate Professor in 1989. He spent the following year as a visiting surgeon in cardiac surgery at Loma Linda University Medical Center in California, where he focused on both research and patient care involving heart transplants and cardiac surgeries.
From 1990 to 1995, Dr. Liu was awarded funding from the American Heart Association and National Institutes of Health to conduct research on myocardial ischemia/reperfusion (I/R) injury. He later joined the UC Davis Health Department of Anesthesiology and Pain Medicine, where he is currently a professor. He is board certified by the American Board of Anesthesiology and specializes in cardiothoracic and vascular anesthesia. He is also National Board of Echocardiography certified in advanced perioperative transesophageal echocardiography.
His research interests continue to be in myocardial I/R injury; specifically, the roles of anesthetic preconditioning on inflammation and apoptosis, the effect of aging on the myocardial protection against I/R injury, and myocardial gene expressions in anesthetic preconditioning. Dr. Liu's current research focuses on clinical outcome studies, evidence-based medicine and translational medicine. He has published more than 100 peer-reviewed papers and book chapters, and was appointed director of International Partnerships at UC Davis Health in 2011. He coordinates international academic exchanges and international patient services.
---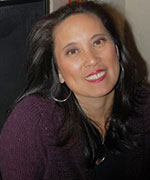 Andrea Young
Project Policy Analyst
and
International Program Manager
916-734-2414
asyoung@ucdavis.edu
Andrea Young is a graduate of the University of California, Davis. She spent the greater part of her career planning, organizing, and executing corporate programs worldwide. She began her career in the San Francisco Bay Area, working with several prominent third-party planning companies.
After having a child, in 1999, she decided to be a pseudo-stay-at-home-soccer-mom by starting her own meeting and event planning company. After 14 years of running her own business, she joined UC Davis Health as a CMES (continuing medical education specialist). She managed multiple educational conferences, implemented logistics, secured grant funding, increased vendor participation and managed accreditation requirements to ensure program compliance.
In 2018, Young transitioned to UC Davis Health's Business Development and International Affiliations Department. She manages inbound and outbound international programs by working with managers, faculty, and other health care professionals to develop and/or streamline observer and exchange programs, implementing training programs and promoting the services and abilities of UC Davis Health on an international level.
---