What is PACES at UC Davis Health?
We invite you to join the PACES online learning community! Listen to find out how you can join us to stay up to date on the latest pediatric clinical guidelines and resources.
TIME TO WATCH - 0:55 minutes
Just-in-Time video
No More Ouchies
In the video above, Dr. Magaña shares four tips to reduce the pain of IV placement and other painful procedures.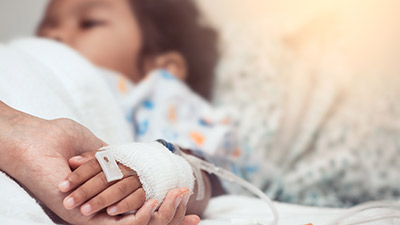 On-demand webinar
Pediatric BRUE
This course gives clinicians an opportunity to increase their knowledge of brief resolved unexplained events (BRUE) in pediatric patients through case presentations and review of current clinical guidelines.