What is PACES at UC Davis Health?
We invite you to join the PACES online learning community! Listen to find out how you can join us to stay up to date on the latest pediatric clinical guidelines and resources.
TIME TO WATCH - 0:55 minutes
PACES WEBINAR
Improving the Health of LGBTQIA+ Youth in the Acute Care Setting
Wednesday, Sept. 27, 2023, at 1:00 p.m.
Join Heather McKnight, M.D., chief of pediatric hospital medicine, and Leah Tzimenatos, M.D., chief of pediatric emergency medicine, for a discussion on caring for LGBTQIA+ youth in acute care settings.
Objectives:
Illustrate the importance of an LGBTQIA+ affirming environment in the healthcare setting.
Identify key steps to create an affirming environment for LGBTQIA+ youth.
Review a method to navigate mishandled clinical encounters.
Create goals to incorporate affirming practices into your healthcare setting.
>> Click HERE to register or type https://tinyurl.com/tb82cw8c in your web browser.
Questions? Contact Charlaine Hamilton at chamilton@ucdavis.edu
Just-in-Time video
No More Ouchies
In the video above, Dr. Magaña shares four tips to reduce the pain of IV placement and other painful procedures.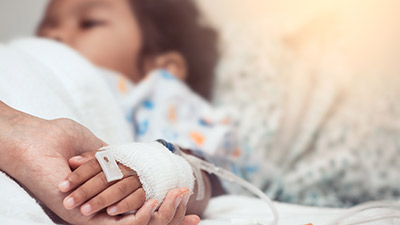 On-demand webinar
Pediatric BRUE
This course gives clinicians an opportunity to increase their knowledge of brief resolved unexplained events (BRUE) in pediatric patients through case presentations and review of current clinical guidelines.