CIRM Alpha Stem Cell Clinic at UC Davis Health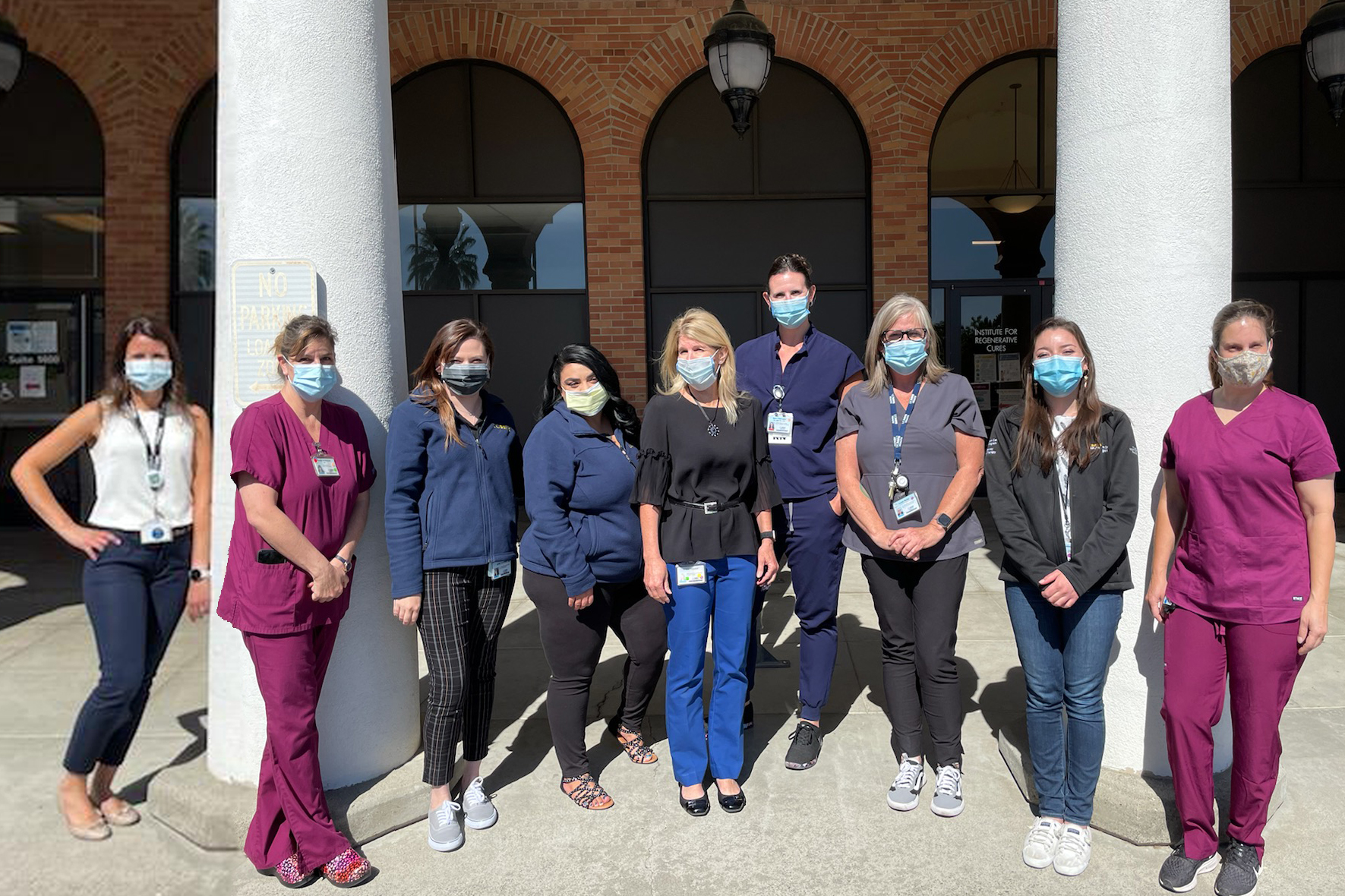 The CIRM-funded Alpha Stem Cell Clinics are a network of top California medical centers. The Network specializes in delivering stem cell clinical trials to patients. The key to the Network's success is the ability to accelerate the delivery treatments to patients through partnerships with patients, medical providers and clinical trial sponsors. These partnerships enable:
Patient-centered clinical trials with the highest standards of care and research
Strategic collaboration with academic and industry teams developing innovative stem cell therapies
Leveraging of resources to promote efficiency, acceleration and increased chances of success
EVENTS
5th Annual CIRM Alpha Stem Cell Clinics Network Symposium

Progress Developing Stem Cell Treatments and Cures

Thursday | October 8, 2020
8:30 a.m. - 1:30 p.m.
Symposium Proceedings

CLINICAL TRIALS
Research: Bone Marrow Collection
Acquisition of Bone Marrow from Normal Volunteers for Research Purposes


Sponsor: National Institutes of Health
Principal Investigator: Mehrdad Abedi, M.D., Ph.D.
For more information, download this flier.
A Study to Evaluate Tabelecleucel in Participants With Epstein-barr Virus-associated Diseases
Sponsor: Atara Biotherapeutics
Principal Investigator: Mehrdad Abedi, M.D., Ph.D.
For more information, visit Clinical Trials.gov
Visit CIRM's website list of all clinical trials.
Questions? Write AlphaStemCellClinic@ucdavis.edu.
Geoffrey P. Lomax
,
Art Torres
and
Maria T. Millan
The promise of cell and gene therapies is being realized as new products emerge to treat diseases once considered intractable. These treatments are emerging amidst reports of patients being injured by unproven "stem cell" interventions. At this juncture, it is vital to be supporting the continued development of promising regenerative medicine products while protecting patients from the risks posed by unproven interventions. Various stakeholders including governments, patient groups, medical societies, and the media are committed to this outcome. In this perspective, we draw on our experience gained from partnerships in developing regenerative medicine products to identify technical, organizational, and ethical benchmarks for the responsible delivery of regenerative medicine treatments. These benchmarks may serve as the basis for policy interventions intended to drive the responsible delivery of stem cell and regenerative medicine products. Our particular focus is California‐based policy, but the suggested benchmarks are broadly applicable to national and international jurisdictions.