Cancer treatment commonly requires the involvement of clinicians from multiple disciplines. It may encompass, for example, diagnostic and interventional radiology, medical oncology, surgical oncology, hematology, immunology, neurology, psychology, pain medicine, physical therapy and other areas of specialization. But the electronic health record (EHR) systems that clinicians are required to use often complicate interprofessional teamwork and coordination of patient care.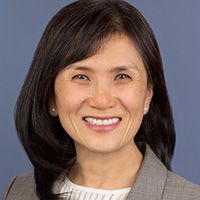 A multi-institution research team in which two UC Davis faculty members have leading roles is tackling the problem, by studying and determining how interprofessional teamwork affects the quality of patient outcomes. The researchers will focus on how information sharing occurs among interprofessional clinical team members in EHR systems. They hope to identify ways medical team members can more fluidly synthesize and communicate information as they coordinate care of individual patients.
Shin-Ping Tu, chief of the Division of General Internal Medicine and Hibbard E. Williams Endowed Professor of Medicine, initiated the five-year research project. She brought together a team that includes multiple principal investigators. One of those is Kwan-Liu Ma, a distinguished professor in the Department of Computer Science and director of the UC Davis Center for Visualization.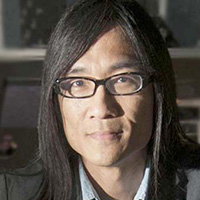 The study is titled "SMART Cancer Care Teams: Enhancing EHR Communication to Improve Interprofessional Teamwork." The acronym "SMART" refers to Substitutable Medical Applications, Reusable Technologies, a security standard for EHR systems.
There are two principal investigators from other institutions. Daniel Sewell is an associate professor in the Department of Biostatistics at the University of Iowa and a member of the CDC's Modeling Infectious Diseases in Healthcare (MInD) Network. Xi Zhu is an associate professor in the Department of Health Policy and Management at the Fielding School of Public Health at UCLA and a member of the Jonsson Comprehensive Cancer Center at UCLA.
Changes in the way doctors communicate
"Doctors used to see each other face to face in the hospital or call each other, discuss and consult about individual patients. It is very rare that we talk to each other anymore, because of how clinical teams are now organized and because the electronic health record system constrains how we have to work," Tu said. "That is what motivated me to pursue this research study."
Tu has more than 25 years of experience in caring for patients in clinics and hospital settings. She has developed strong research interests in investigating existing health care delivery approaches and finding ways to improve how we take care of patients.
"The electronic health record system is a static repository of information. It does not process complex information. That still needs to be done by each doctor and communicated among the medical teams," Tu said.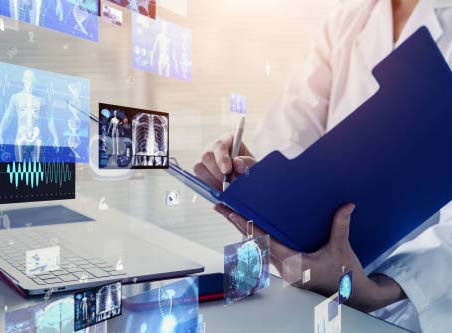 For their study sample, the research team members will analyze the EHR data of patients with stage II or III breast, colorectal, and non-small cell lung cancer at three health care facilities that use the Epic EHR system. They will use social network analysis methods to illuminate patterns of how clinicians accessed the EHRs of de-identified individual patients to document or review data. As part of their research, they also will conduct interviews and focus groups with health care professionals, patients and caregivers, to gain insights about different EHR communication network structures and how effective they are.
Their analysis will illuminate which EHR communication structures are associated with poor patient outcomes. The researchers plan to use those findings and apply visual analytics technology to develop a tool that recommends potential communication structure changes to improve patient care.
"Our study is focusing on information processing and communication not strictly within each medical team, but also among groups of different medical teams," Tu explained. "We need to find different ways for doctors and nurses to be able to process information and communicate with each other more efficiently and effectively. I'm hopeful that our research will give us insights about how the ways in which we work together may need to be redesigned."
The investigation helps respond to a call by the National Cancer Policy Forum of the National Academies and the National Cancer Institute for new knowledge and innovative tools to improve interprofessional team-based cancer care.