News Releases
Valley Fever on the rise in California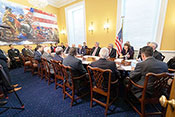 George Thompson, a UC Davis infectious diseases specialist and director of the UC Davis Center for Valley Fever, met with members of the Congressional Task Force on Coccidioidomycosis to address the rising rates of Valley fever.
In 2017 the U.S. Centers for Disease Control and Prevention (CDC) reported of 14,364 cases of Valley fever, the majority of which were in those who live in Arizona or California. And rates are increasing, especially in California.
Read more about this news article »
---
Valley Fever cases in California continue to increase
A potentially deadly illness found in the soil and dusty winds of California's Central Valley is on the rise, state health officials say.
Documented cases of Valley Fever rose 11 percent in 2018 — a preliminary total of 7,886 cases compared to 7,090 cases for the same period in 2017, according to the California Department of Public Health. Health officials said final data for 2018 will be available in March.
Valley Fever (coccidioidomycosis) is an illness caused by a fungus found in the soil and dirt in the Central Valley. The fungus thrives in areas of low rainfall, high summer temperatures and moderate winter temperatures. The spores are carried by the wind in dust particles when the desert soil is disturbed.
The Rise of Valley Fever
Two years ago California saw more than 6000 cases of a serious and sometimes fatal airborne infection called Valley Fever. In 2017 that number jumped to more than 8000 cases. That figure will likely rise again this year in California, as well as Arizona, Nevada, New Mexico, Texas and Utah where the fungus that causes Valley Fever is found. If you live in one of those states, you may have had the infection, but didn't know it. The symptoms are easily confused with pneumonia and it's commonly misdiagnosed.
Listen to this radio interview with Dr. Ian McHardy, Co-Director of the UC Davis Center for Valley Fever, featured on BYUradio »
---
An Incurable Disease Is On The Rise In California, And Scientists Say Climate Change Could Cause It To Spread To Much Of The Western US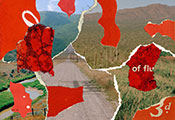 A fungus that thrives in dry soil and warm weather has caused a record number of infections in California. Experts fear climate change will cause it to spread across the western US.
For days Alyssa Gonzalez was bedridden with a fever, a sore throat, loss of appetite, shortness of breath, and a rash all over her body.
The 18-year-old went to the emergency room twice, but doctors couldn't figure out what was wrong.
Eventually, Gonzalez felt good enough to work, but while taking a customer's order at a Starbucks one morning this July, the California teen lost her eyesight. She stumbled to the back of the cafe, running into things along the way, and sat down until she could see again.
Read more about this article »
---
With climate change, Valley fever spreads in California—and this year could be the worst yet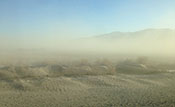 Valley fever season starts this month. Most cases surface between September and November, but through August this year more than 5,000 cases were reported in California, putting the state on pace for a new record.
"We're seeing a huge increase in new cases in the past two-and-a-half years. It's striking," said Ian McHardy, co-director of the Center for Valley Fever at the University of California, Davis. "We're seeing double and triple the cases. It's a catastrophic change, and it's getting worse."
Read more about this article »
---
Valley Fever cases soar in San Joaquin County
It can be deadly to some, not nearly as severe to others. It's Valley Fever. Also known as coccidioidomycosis, it's a fungal infection.
It lives in the soil, but its spores can spread by the wind. In San Joaquin County, the fungal disease is growing at levels never seen before.
"So, we have seen a spike in new cases starting as early as 2016. Up until that point we had been seeing relatively low numbers," said Dr. Ian McHardy, Co-director for the UC Davis Center for Valley Fever.
Read more about this article »
---
SJ sees alarming spike in Valley fever cases
Over the past 20 months, San Joaquin County has seen a significant increase in the number of reported cases of Valley fever, a noncontagious fungal infection found in dry soil that becomes airborne when the ground is disturbed by wind, farming or construction.
The University of California, Davis Center for Valley fever reported this week that the county has experienced a 215 percent increase between the start of 2017 and Aug. 31 this year, based on 72 reported cases in 2017 and 227 reported cases during the first eight months of 2018.
Read more about this article »
---
First UC Davis Center for Valley Fever symposium features latest on research and patient care
The number of reported cases of Valley fever in California has risen to its highest levels in the past two years, with the southern San Joaquin Valley and Central Coast areas most commonly affected.
This data will be the foundation for discussions at a Valley fever symposium being held this week at UC Davis, as part of the university's nation-leading work on this dangerous fungal infection.
Read more about this article »
---
Drought, Wildfires Stir Up Valley Fever Fungus, Prompting Travel Alert For California Cities
California wildfires are creating smoky, sooty air this summer. But they may also be increasing the amount of Valley Fever going around. A travel alert for the soil-dwelling fungus is in effect for a number of California cities, including Sacramento, Modesto and Redding.
George Thompson with the UC Davis Valley Fever Center says drought conditions and fire-fighting equipment stir up fungus in the soil. The spores then travel by wind, sickening firefighters and the public.
Read more about this article »
---
Valley fever: Deadly dust in the West
We've all heard about this year's severe flu season, but there's another "fever" to be aware of that – while not contagious from person to person – has still been a growing source of concern among California public health officials.
Reported cases of valley fever still continue to increase in areas of California. According to the California Department of Public Health, reported cases increased by more than a third from 5,704 cases in 2016 to over 7,000 in 2017. The San Joaquin Valley, a major hub for the disease, is where more than 75 percent of the state's cases occur.
---
High numbers of new Valley Fever cases puzzle researchers
Researchers tracking new Valley Fever cases in California have seen a high number of new cases in December and January, when there are typically few cases. Researchers at UC Davis, including Dr. Ian McHardy, co-director of the UC Davis Coccidioidomycosis Serology Laboratory, have noted that the number of new cases has persisted through January, when they typically drop off significantly.
Military's early valley fever research still benefiting public health today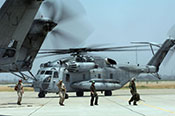 In Lemoore, almost everyone has a story about valley fever.
Take Frank Bernhardt, nursing a beer at the Fleet Reserve bar on the edge of town. He first encountered the disease just after moving here in the 1960s. "Years ago, my youngest daughter had it. She just didn't have no energy," he said.
Read more about this article »
---
Nationally televised PBS special on coccidioidomycosis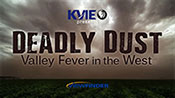 UC Davis in valley fever documentary
"Deadly Dust - Valley Fever in the West" is a new half-hour ViewFinder documentary produced by KVIE Public Television. The episode premiered March 25 and is available to view online.
---
Climate factors influencing valley fever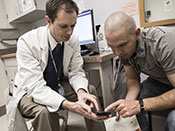 Climate change is spreading diseases to new areas in the USA, putting millions at risk.
Software engineer Andres Chavez is used to doing things quickly, efficiently and correctly. So he knew something was seriously wrong when, on a business trip in 2009, he was so confused he could barely sign a stack of paperwork.
Read more about this article »
---
As Valley fever cases spike, experts say awareness is vital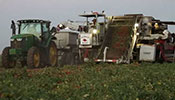 Doctors at UC Davis have seen seen an increase in Valley fever infections. In October 2015, UC Davis doctors identified five cases; last October they had more than 20.
"Essentially about four months ago we noticed a huge spike in positive samples," said Dr. George Thompson, co-director of the Coccidioidomycosis Serology Lab at UC Davis Medical Center.
Read more about this article »
---
Drought conditions, travelers can spread Valley fever into California's northern counties
Valley fever is caused by a species of fungus called coccidioides, which lives in the soil in Southern California, Arizona, Mexico and parts of Central America and can be brought to the surface by construction, agricultural work and other activities that disrupt the terrain, said Dr. George Thompson, director of the Coccidioidomycosis Serology Lab at the UC Davis Medical Center.
Read more about this article »
---
Valley Fever Dog Vaccine Research Could Help Humans, Too
Randy Ford had never heard of valley fever when he moved to Tucson from Salinas, Calif., with his dog, a reddish brown vizsla named Tyler.
Read more about this article »
---
Surviving Valley Fever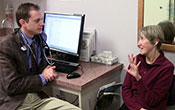 Severe case highlights importance of awareness, expert care
For seven months beginning in the fall of 2010, Virginia Cappel's medical condition was touch-and-go.
The series of events that would change her life began simply, with flu-like symptoms, which Virginia and her husband Niels initially thought was bronchitis. But about a month later, when they left their home in Davis, Calif., for a vacation in the Midwest, Niels began to notice more ominous signs: disruptions in Virginia's speech, a slower gait and confusion, such as associating the wrong words with activities.