Message from the chair
The University of California Davis, Department of Anesthesiology and Pain Medicine is a dynamic team of over 75 attending physicians, 28 CRNA's, 51 residents and fellows and more than 40 administrative and support staff. As part of UC Davis Health, we have a vital role in the care provided to patients from Sacramento and the local region, with referrals from a substantial geographic area of Northern California to the Oregon and Nevada borders. Department members provide care to patients of all ages from preterm infants to centenarians, across all specialties, as patients undergo diagnostic, therapeutic, interventional, obstetric and surgical procedures that require anesthesia.

We are committed to providing the best possible outcomes our patients can individually attain, advancing the science of medicine and peri-anesthesia care. We search for ways to continuously improve outcomes, and establish the evidence base for new interventions. Our team members investigate the physiology of surgery and anesthesia, mechanisms underlying anesthesia, enhanced surgical recovery, the impact of monitoring on peri-anesthesia management and both acute and chronic pain.

Academic anesthesiology departments should strive to meet commitments to our patients, community, medical center and healthcare system. We do this by optimizing outcomes for patients undergoing all types of procedures requiring anesthesia, using evidence based practices to provide patient centered and coordinated postoperative care. We provide comprehensive acute postoperative pain management and coordinated care of chronic pain regardless of its origin.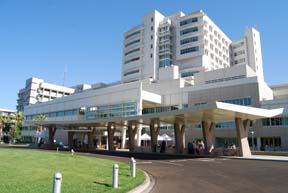 Our commitment to the community, health system and university is further demonstrated by our work to improve healthcare delivery value through care coordination, which can dramatically alter overall perioperative healthcare spending costs. We practice continual refinement that improves operational efficiency, streamlines scheduling and optimizes patient preparation and post procedural care. We are dedicated to leadership in patient safety throughout the system. We serve the University by contributing to scientific knowledge through basic science and clinical research and by collaborating with other investigators to maximize return on research investments and philanthropic engagement.

We provide the very best learning environment in our anesthesiology residency. Our innovative approach includes the use of advanced simulation technology housed in the Center for Virtual Care, a state of the art training facility that features a trauma bay, OR and inpatient unit. It's accredited as a Level 1 Comprehensive Education Institute by the American College of Surgeons. Our Division of Pain Medicine has been recognized as a Center of Excellence by the American Pain Society. Our goal is to expand the breadth and depth of clinical training and provide the best clinical and scientific education possible through a collaborative approach across the peri-anesthesia care spectrum. Our trainees acquire skills that prepare them to care for all patients, whether healthy or critically ill. We help our trainees develop a lifelong pattern of investigative reasoning and the ability to apply their knowledge to make practice changes in the rapidly evolving healthcare environment. One third of our graduating residents continue their training in advanced fellowships and the majority of the rest accept private practice positions throughout the western United States.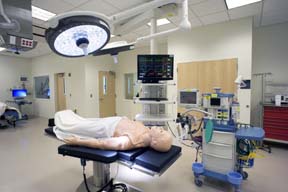 The Department of Anesthesiology and Pain Medicine offers several specialty fellowships. The pediatric anesthesiology fellowship offers comprehensive training in all major areas of the specialty. They provide services within the UC Davis Children's Hospital, the central valley's only Level 1 Pediatric Trauma Center, providing the highest level of care for critically ill children. The adult cardiothoracic anesthesiology fellowship offers advanced training in cardiothoracic and vascular anesthesiology taking the trainee from the basic training through to advanced care and transesophageal echocardiography. Our Pain Medicine fellowship was noted by the American Academy of Pain Medicine for excellence in clinical care, training and research opportunities. The program is one of four in the country to have earned a 2016 Pain Medicine Fellowship Excellence Award from the Academy.

The department has nearly $5,000,000 in direct and collaborative research funding across several areas such as telemedicine, improving patient outcomes, innovative technology in monitoring, better control of pain and the expansion of primary care provider knowledge of pain management services. UC Davis has the only malignant hyperthermia muscle testing lab for the western region of the USA. We are excited about the progress of our current projects and are working to cultivate new opportunities for expanding our impact in peri-anesthesia care.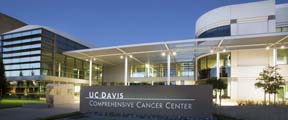 Throughout the UC Davis Health Care System, patient safety is a top priority. The LeapFrog Group, an independent watchdog, has assigned UC Davis an "A" in patient safety. This latest Spring 2016 survey is the sixth consecutive year UC Davis has been awarded this ranking. Our award winning Same Day Surgery Center features advanced, state of the art technologies that support modern surgical techniques.
Why UC Davis?
All academic medical centers face challenges, as do our communities, regions, states, country and the world. At UC Davis we have tremendous resources that can be brought together to find innovative approaches to finding solutions to those problems. These are some to consider:
Richard A. Applegate, II, M.D.
Professor and Chair