Pediatric Anesthesia Fellowship
Welcome!
Mission Statement:
Our Fellowship educates and prepares the next generation of Pediatric Anesthesiologists to advance the safety and quality of pediatric care throughout the entire perioperative period.
Program Aims:
● Train outstanding Pediatric Anesthesiologists in the care of patients with complex medical conditions.
● Train competent, comprehensive specialists in Pediatric Anesthesiology who exhibit an ethical and service-oriented approach to their careers.
● Train individuals to contribute to the profession of Pediatric Anesthesiology through leadership in advocacy, international service, and in professional organizations.
● Prepare trainees for successful careers in academic medicine as teachers and researchers or the clinical practice settings.
● Development of strong interprofessional team members.
● To provide resiliency and wellness skills during training that can be carried throughout their careers.
● To provide opportunities in Quality Improvement and Health Care Administration.
● To graduate fellows capable of scientific research and authorship.
● Develop a culturally competent workforce who practices patient-centered and cost-effective care.
● Train diverse physicians that mirror the communities they will serve.
● Serve a diverse population with cultural humility.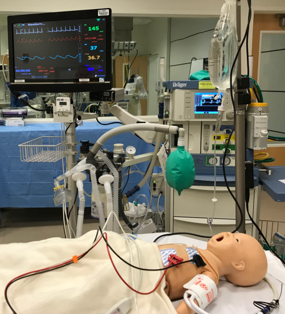 The Department of Anesthesiology and Pain Medicine at UC Davis Medical Center offers a 12-month ACGME-accredited comprehensive Pediatric Anesthesiology Fellowship. We provide exceptional clinical training in all major areas of the discipline including: congenital cardiac anesthesia, neonatal and congenital disease management, pediatric pain and regional anesthetic management, pediatric critical care, pediatric NORA and ambulatory surgery, and fetal surgery.
At UC Davis, the pediatric anesthesiologists work as part of the multi-disciplinary team taking care of patients suffering from a wide range medical conditions such as congenital and acquired cardiac disease, congenital anomalies, and pediatric trauma. In 2016, UC Davis Children's Hospital became the first hospital on the West Coast and the fourth in the nation to earn verification as a Level 1 Children's Hospital by the American College of Surgeons. UC Davis Children's Hospital is the only Northern California Level 1 Trama Center with a separate and fully accredited Pediatric Emergency department. Pediatric Anesthesiologists are available to provide emergent pediatric care on a 24-hour basis.
Currently, we accept three fellows per year which allows flexibility to tailor the fellow experience to areas of interest or practice scope upon graduation. Our program also gives fellows the opportunity to supervise resident cases to prepare them for the roll of attending whether they choose a career in private practice or academics.
Clinical Rotations:
Each fellow completes 13 four-week blocks and is given 20 vacation and 5 meeting days during their academic year. Fellows spend four weeks in the Pediatric Intensive Care Unit and complete the remainder of the fellowship rotating through the diverse Pediatric Surgical Services represented at the Children's Surgical Center. Our Acute, Chronic and Palliative curriculum is intergrated throughout the entire fellowship.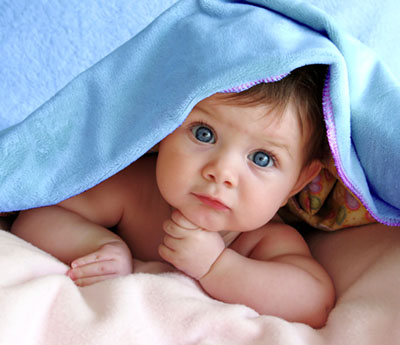 Of note, we believe that Congenital Cardiac Anesthesia requires repetition and continuous exposure to master. For this reason, fellows will be assigned cardiac cases throughout the year, even when not on their official cardiac rotation, to ensure continuous development of clinical skills, reasoning and crisis management.
Didactics and Scholarly Activity:
Fellows will participate in a weekly lecture series, journal club, oral board preparation and weekly departmental Grand Rounds. Fellows will be given the opportunity to participate in resident education by preparing and leading lectures with the assistance of a faculty member.
All fellows will complete a scholarly project during the academic year. Past projects have included case reports, poster presentations, participation in ongoing research projects, etc. All fellows will present Grand Rounds once during the academic year.
Application Process:
The University of California, Davis Pediatric Anesthesia Fellowship program accepts applications through the AAMC Electronic Residency Application Service (ERAS ) only and participates in the NRMP Fellowship Match. Applications are reviewed in an on-going manner and interviews occur in late spring and early summer.
Please call or email with any question.
Warmest regards,
Beng Salud, B.S.B.A.

Education Manager



Department of Anesthesiology & Pain Medicine

University of California, Davis

4150 V Street, Suite 1200

Sacramento, CA 95817

(916) 734-1574

R. Scott Kriss, D.O.

Associate Professor

Director, Pediatric Anesthesia Fellowship Program



Department of Anesthesiology & Pain Medicine

University of California, Davis

4150 V Street, Suite 1200

Sacramento, CA 95817

(916) 734-5311