A letter from our leadership
Welcome
This past year has been both historic and challenging for our world-class faculty members and providers here at UC Davis Children's Hospital.
---
As the nation has faced the coronavirus pandemic, we are very thankful for the strength and courage our teams have shown on the frontlines while bringing together expertise, clarity and the latest advancements in neonatal and pediatric COVID-19 research to our shared community and beyond.
Although these are unprecedented times, our pediatric academic medical center has been steadily going strong. We've drawn more national recognition in patient care, research and quality improvement initiatives. Recognition is important to our mission, but what we are most proud of is the extraordinary care and comfort we continue to provide to children and their families throughout the region.
Here are some of the reasons our care resonates both nationally and locally. We were once again ranked in four pediatric specialties and among the Best Children's Hospitals in America by U.S. News & World Report. Our hospital was also named one of Newsweek's Best Maternity Care Hospitals, and we received the highly prestigious Baby-Friendly designation by Baby-Friendly USA, which showcases our adherence to the highest standards for breastfeeding care.
In addition, we had an impressive number of physicians from 15 pediatric subspecialties listed among the Sacramento region's top doctors in the December 2020 issue of Sacramento Magazine, which demonstrates our across the board quality care.
This year, we also opened two new Prenatal Diagnostic Center clinics designed to provide expecting mothers convenient access to comprehensive counseling, genetic screening and diagnostic testing for fetal anomalies. We are continually expanding our telemedicine network and partnerships with community hospitals to provide pediatric subspecialty coverage in rural and remote areas, including 14 new counties in Northern California.
For referring providers and families in our 33-county, 65,000-square-mile service area, we hope the above highlights and others in this report will continue to affirm the trust you place in us.
As always, thank you for your support and partnership!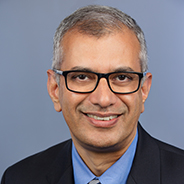 Satyan Lakshminrusimha, M.D.
Pediatrician-in-Chief, UC Davis Children's Hospital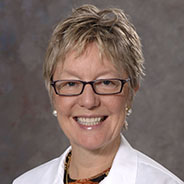 Diana Farmer, M.D.
Surgeon-in-Chief, UC Davis Children's Hospital
Judie Boehmer, R.N., M.N., N.E.A.-BC, FABC
Executive Director, Patient Care Services,
UC Davis Children's Hospital