Join Free Virtual Info Sessions!
See all of our upcoming virtual info sessions and register by clicking here!
To login use passcode 862404 for all sessions.
California Postbaccalaureate Consortium
Our Mission
The California Postbaccalaureate Consortium (formerly the UC Consortium) is a partnership of postbaccalaureate premedical programs at the Schools of Medicine at Charles R. Drew University, UC Davis, UC Irvine, UC Los Angeles, UC San Francisco, and Tribal Health - Cal Poly Humboldt. The mission of the Consortium is to increase the number of physicians who practice in shortage areas of California by assisting capable and dedicated students from disadvantaged backgrounds in gaining admission to medical school.
This site is part of a joint online application service for the California Postbaccalaureate Consortium programs, which allows candidates to apply to one or more of the programs simultaneously.
If you would like the California Postbaccalaureate Consortium to attend an upcoming workshop, event, or conference please reach out to us at pbcentraladmin@ucdavis.edu
Event Title
Date
Time
Details
September 27, 2023

12-1 p.m. (PST)

Program overview, application timeline, types of postbacc programs, and Q&A
October 30, 2023

3-4 p.m. (PST)

Navigating application portal, review of program requirements, FAQ for application prep and
Q&A
Meet the Advisors
November 20, 2023
12-1 p.m. (PST)
Deep dive into the four program partners with reps and students from Charles Drew, UCI, UC Davis, UCSF, and UCLA
My Life as a Postbacc
January 22, 2023
3-4 p.m. (PST)
Personal stories and advice from current and previous postbacc students
The Reapplicant Experience and Avenues to Med
February 29, 2023
12-1 p.m. (PST)
General program requirements for reapplicants, applying to medical school and considering postbacc programs
Special Reapplicant Session for 2023-2024 Med School Applicants
April 22, 2023
3-4 p.m. (PST)
Designed for students who applied to medical school this cycle but did not receive an acceptance, this session will provide insight and advice from med-ed professionals to help you determine if a postbacc program is right for you.
Consider if the California Postbaccalaureate Consortium is the right fit for you! Click HERE for our interactive guide.
For any additional questions, please reach out to us at pbcentraladmin@ucdavis.edu
Our Staff
Jose Morfin, M.D.
Dr. Jose Morfin is the California Postbaccalaureate Consortium Principal Investigator. Dr. Morfin grew up in Northern California in a farming and working class community. He was the first in his family to graduate from high school to pursue higher education. He has a strong interest in community outreach to underserved populations to improve health care delivery, as well as promoting health professional careers amongst Underrepresented in Medicine (UIM) groups.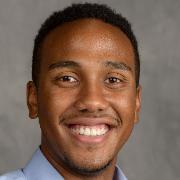 Armani serves as the California Postbaccalaureate Consortium Coordinator. He conducts outreach, recruitment and manages the application process for 5 School of Medicine Post baccalaureate Programs (UC Davis, UCI, UCLA, UCSF, CDU). In his previous role at the UC Davis Internship and Career Center, he served as a senior career advisor in several program areas including health and biological sciences. Before his work at UC Davis, Armani worked as an academic and career advisor at the University of Wisconsin-Parkside in Kenosha, WI. Armani graduated with his Master's in Higher Educational Leadership and Policy Studies from California State, Sacramento. He has experience working with students from diverse backgrounds and has a desire to help students pursue their career in health and medicine.
The California Postbaccalaureate Consortium is funded in part by a grant from The California Wellness Foundation (Cal Wellness). Created in 1992 as a private independent foundation, Cal Wellness' mission is to improve the health of the people of California by making grants for health promotion, wellness education and disease prevention.