The findings of this first-of-its-kind research study involved investigators from around the world at major sarcoma research and treatment centers, including UC Davis Comprehensive Cancer Center.
A co-author of the study was professor and chair of the UC Davis Department of Orthopaedic Surgery, R. Lor Randall, who is also The David Linn Chair in Orthopaedic Surgery.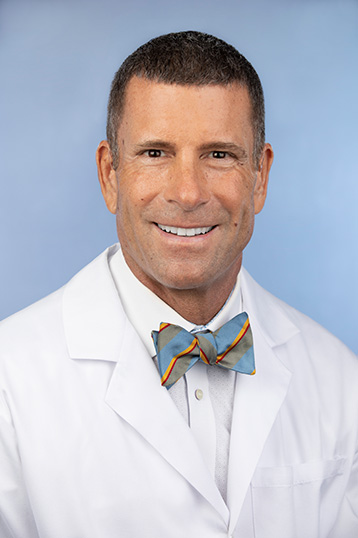 Randall, who has expertise on the molecular makeup of sarcoma tumors, contributed critical genetic material from his sarcoma patients for the research analysis.
"This potentially paradigm-setting work reflects a concerted global effort on the part of sarcoma thought leaders to understand the mechanistic underpinnings for a possible heritable contribution to this devastating disease," Randall said. "I am humbled and very grateful to have been asked to participate. Furthermore, I want to recognize and thank UC Davis for the tremendous commitment to our sarcoma program as we make impactful discoveries and deliver world-class care."
The findings have wide implications for people living with sarcoma — allowing detection of the cancer earlier and potentially improving survival for patients.
To date, little research has been done on the genetic basis of sarcomas. The global study led by Omico, the Garvan Institute of Medical Research and UNSW Sydney has generated the first comprehensive genetic map of sarcomas, identifying several new important genes that, when inherited, can cause the deadly cancer.
The Australian-led research revealed that one in 14 individuals diagnosed with sarcoma carries a clinically important gene that explains why the cancer arose. In addition, the research team identified a previously unrecognized genetic pathway specific to sarcomas, which may lead to increased understanding of cancer biology that will improve health outcomes.
Lead author of the study was Professor David Thomas, CEO of Omico, head of the Genomic Cancer Medicine Laboratory at the Garvan Institute of Medical Research and conjoint professor at the UNSW Medicine & Health.
Thomas summarized why the research is so important: "Cancer is fundamentally a genetic disease and genomics is the key to unlocking its secrets. This international collaboration has developed new methods for mapping the genetic basis for cancer and identified new heritable pathways that increase cancer risk. The findings fill important gaps in the missing heritability of cancer."
The research used data collected from more than 3,500 families recruited from 23 cancer centers in seven countries.