Creating Inclusive Environments
Offices of Diversity, Equity, and Inclusion in Medical Schools: What are they doing and how?
Goals: The purpose of this study is to
Describe the experiences of leadership in medical school diversity offices, and
Identify successful strategies and challenges to implementing and sustaining effective diversity and inclusion initiatives.
Description:
As the health professions seek to recruit and retain underrepresented students, trainees, and faculty, institutions have increasingly established administrative offices of Diversity, Equity, and Inclusion (ODEI). In concept, such offices advance institutional objectives to support the needs of a diverse students population and build an inclusive learning environment. At present, there are no existing standards for the roles and responsibilities of such offices, their administrative authority, the amount of funding and other support they receive, or their expectations. This cross-sectional, qualitative study seeks to use key informant interviews with staff and leaders of offices of diversity, equity, and inclusion in medical schools to attain perspectives on their experiences and characterize the work of their offices.
Project Team: Michelle Ko, MD, PhD; Eraka Bath, MD; Caitlin Esparza
---
Meet the Researcher
Dr. Michelle Ko's research examines how policy, healthcare, and social structure are interconnected, and their impacts on disadvantaged communities. Dr. Ko has conducted studies on a variety of topics, including the healthcare safety net, Medicaid, long-term care, access to healthcare for minority populations, diversity in medical education, and the healthcare workforce. Dr. Ko also has a strong commitment to supporting the success of first-generation, under-represented and otherwise disadvantaged students to succeed in undergraduate and health professions education.
---
Participate in our study!
View our flyer.
Eligibility: Current and former leaders of offices whose mission is to advance diversity, equity, and inclusion at U.S. medical schools

Involvement: Participation in this study includes
45-60 minute interviews via videoconference

Brief post-interview survey
To participate, please contact Caitlin Esparza via email cjesparza@ucdavis.edu or phone (916) 538-1312.
For additional questions about the study, please email Dr. Ko at mijko@ucdavis.edu.
Success and attrition among deaf health students and professionals: Describing an underrepresented minority segment of the healthcare workforce.
Goals: We aim to describe the DHH healthcare workforce via survey, and to understand factors contributing to the attrition of DHH people attempting to enter the healthcare education system and workforce.
Description: Deaf and hard of hearing (DHH) people constitute an underserved health minority population in the United States. While some evidence from the DHH and other minority populations suggests that DHH patients benefit clinically from working with language-concordant primary care clinicians (i.e., from communication concordance), and that DHH physicians and medical students are interested in working in primary care and with DHH populations, DHH people are under-represented in the healthcare workforce. Because data on hearing and other disability factors are not routinely collected, we aim to describe the DHH healthcare workforce via survey, and to understand factors contributing to the attrition of DHH people attempting to enter the healthcare education system and workforce.
Project Team: Christopher Moreland, M.D., M.P.H.; Lisa Meeks, Ph.D.
Understanding the Experiences of Racial Microaggressions among Minority Medical, Nursing, and Physician Assistant Students.
Goals: We aim to better understand the effects of racial microaggressions in medical, nursing, and physician assistant schools.
Description: This project studies how and when Black, Hispanic, and Native American students in medical, nursing, and physician assistant schools experience racial microaggressions, how microagressions impact academic performance, and effective strategies for creating an inclusive and supportive learning environment. The study will utilize a mix-method approach to elucidate findings relevant to academic faculty, deans, and administrators working to improve the racial climate of their institutions.
Project Team: Kupiri Ackerman-Barger, Ph.D., R.N.
---
Follow our Twitter Campaign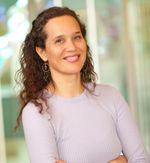 A lack of inlusion in health professions schools "impacts students' ability to thrive. We don't want our students to just
survive
our programs; we want them to meet their
full academic potential
."
---
Meet the Researcher
Dr. Ackerman-Barger is assistant adjunct professor at the UC Davis Betty Irene Moore School of Nursing. She provides a nursing and FNP/PA perspective and helps guide the Center to include inter-professional colleagues and develop a research agenda focused on diversity in nursing. Her academic interest relate to health equity and social justice. She has a particular interest in the preparation of nurse leaders and nurse educators with the capability and desire to promote diversity in nursing school as a mechanism for increasing nursing workforce diversity.
Dr. Piri Ackerman-Barger on Microaggressions
Promoting Wellness and Satisfaction in Medical Residents by Understanding Microaggressions
Goals: We aim to determine the prevalence of microaggressions experienced by underrepresented physicians in residency. We will also explore how experiencing microaggressions influences satisfaction with residency training for underrepresented residents. Finally, we will identify the relationship between microaggressions and symptoms of depression in underrepresented physicians in residency.
Description: Racial microaggressions are subtle statements and behaviors that unconsciously communicate denigrating messages to people of color. Residents who are mistreated experience higher levels of stress, are at higher risk for depression, and have higher suicide rates than the general population. Residents subjected to abuse and harassment have more job dissatisfaction and think more about leaving the profession of medicine. This negatively impacts the pipeline of physicians. In this study, we will collect survey data from residents across the country to look at their experiences with microaggressions to understand the prevalence, how it influences resident satisfaction, the relationship with depression and the impact of multiple identities on microaggressions.
Project Team: Kupiri Ackerman-Barger, Ph.D., R.N.
The Pathway Project-Medical Students with Disability: Performance and Trajectory into the Physician Workforce
Goals: This project will
E

xamine

the

performance and trajectory of disabled medical students

.
Describe the proportion of disabled learners who elect to enter primary care

specialties

.
Identify whether

accommodation

improve

s

performance and trajectory of medical students with disability.
Identify

predict

ors

of to graduation and match for learners with disability.
Description: Nearly one fifth of the US population has a disability and many of these Americans experience disparities in the health care they receive. In part, these healthcare disparities result from a lack of understanding about disability by healthcare providers. The current education of physicians in is grounded in a biomedical model that emphasizes pathology, impairment, or dysfunction rather than a social model of disability that focuses on removing barriers for individuals with disabilities and improving functionality. It is believed that the inclusion of learners with disabilities in medical education will positively impact patient care, by increasing cultural understanding of disability, reducing bias through proximal relationships, and challenging stereotypes and improving confidence in the ability of physicians with disabilities through mechanisms of intercontact theory. An increased awareness and positive construct of disability may contribute to the reduction of health care disparities faced by patients with disabilities, improving overall health and wellbeing of this population. This study will determine if graduation rates and overall performance in medical school differed between students with and without disabilities overall and within categories of disability. This study will also assess whether MCAT scores and use of accommodations predict success of students with disabilities.
Project Team: Lisa M. Meeks, Ph.D.
Developing an Evidence-Based Toolkit to Improve Diversity, Equity, and Inclusion in Graduate Medical Education
Goals: Through this research, we will:
I

dentify and develop a taxonomy of

the diversity policies and

practices

currently by training programs in

IM residency

to promote diversit

y, equity, and inclusion

using novel machine learning techniqu

es and qualitative analysis, and

Determine the relation between the policies and practices and the gender and racial/ethnic diversity of

the associated

IM

training programs.
Description: The Accreditation Council of Graduate Medical Education (ACGME) released its first diversity accreditation standard in the 2019 academic year. Now, all residency training programs must have practices and policies to ensure a diverse training environment. Nevertheless, evidence-based policies and practices to achieve a diverse learning environment remain poorly understood. To address this critical knowledge gap, we will: 1) identify and develop a taxonomy of the diversity and inclusion policies and practices currently used by Internal Medicine (IM) residency training programs using novel machining learning techniques and qualitative analysis and 2) examine the association between these diversity practices and policies and the historical gender and racial/ethnic compositional diversity of the respective IM training programs. Policies and practices associated with greater gender and racial/ethnic diversity in IM residency programs will comprise a toolkit of evidence-based strategies to promote diversity, equity, and inclusion in GME that is currently lacking.
Project Team: Dowin Boatright M.D., M.B.A., M.H.S.