Kit S. Lam, M.D., Ph.D.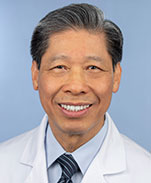 Distinguished Professor
Oak Park Research Building, Sacramento Campus
Ph: 916-734-0910
e-mail
Lab Website
Research Interests
Dr. Lam is an expert in combinatorial chemistry, chemical biology, drug development, molecular imaging, nanotheranostics and medical oncology. His laboratory is engaged in the development and application of combinatorial library methods for basic research and drug discovery. In addition to cancer drug development and drug delivery, he is also interested in exosomes, membrane active peptides, signal transduction, antibiotics development, molecular immunology, chemical microarray, and proteomics. Dr. Lam is both a board-certified medical oncologist and a laboratory investigator. He is distinguished for revolutionizing cancer diagnosis and treatment and is acclaimed for his pioneering role in the field of combinatorial chemistry and developing the novel one-bead-one-compound technology, which rapidly screens millions of chemicals at one time to identify those that bind to diseased cells. The tool is advancing the early detection and precise delivery of treatments for brain, breast, prostate, pancreatic, lymphoma and other cancers. In addition, it is advancing the discovery of imaging agents that produce highly detailed molecular profiles of diseases for improved diagnosis and tracking medication effectiveness. His development and applications of combinatorial chemistry and other chemical methods look to solve many biomedical problems. Dr. Lam invented the "one-bead-one-compound" (OBOC) combinatorial library method, filed the patents (the basic patents on the OBOC technology was issued in 1996, 1997, and 1999 by the US patent office), and published the technique in Nature in 1991. The OBOC combinatorial library approach is unique and truly an ultra-high throughput method, as thousands to millions of chemical compounds (peptides, peptidomimetics, small molecules, nucleic acids, and macrocyclic natural product like molecules) can be efficiently synthesized and screened in parallel in a relatively short time.
In addition to expanding the use of one-bead-one-compound technology, Dr. Lam's research also includes developing a blood test for ovarian-cancer detection, utilizing nanoparticle carriers for drug delivery and synthesizing cancer-fighting molecules with less-toxic side effects. He is currently collaborating with faculty from the Veterinarian School of Medicine on translating nanotherapeutic and nano-imaging agents in canine and feline patients.
Graduate Group Affiliations
Xiao K, Liu Q, Suby N, Xiao W, Agrawal R, Vu M, Zhang H, Luo Y, Li Y, and Lam KS. LHRH-targeted redox-responsive crosslinked micelles impart selective drug delivery and effective chemotherapy in triple-negative breast cancer. Advanced Healthcare Materials. In press, 2020
Dehghani T, Thai P,…………..Lam KS, Panitch A. Selectin-Targeting Glycosaminoglycan-Peptide Conjugate Limits Neutrophil Mediated Cardiac Reperfusion Injury. Cardiovascular Research, in press, 2020.
Candas-Green D, Xie B, Huang J, Fan M, Wang A, Menaa C, Zhang Y, Zhang L, Jing D, Azghadi S, Zhou W, Liu L, Jiang N, Li T, Gao T, Sweeney C, Shen R, Lin TY, Pan CX, Ozpiskin OM, Woloschak G, Grdina DJ, Vaughan AT, Wang JM, Xia S, Monjazeb AM, Murphy WJ, Sun LQ, Chen HW, Lam KS, Weichselbaum RR, Li JJ. Dual blockade of CD47 and HER2 eliminates radioresistant breast cancer cells . Nature Communication, 11: 4591, 2020. PMID: 32929084
Shivani B, Su WC, Budamagunta M, Xiao W, Ajena Y, Liu R, Voss JC, Carney RP, Parikh AN, Lam KS. Discovery and mechanistic characterization of a structurally-unique membrane active peptide. BBA- Biomembranes, 1862 (10): 183394, 2020.
Hao D, Swindell HS, Ramasubramanian L, Liu R, Lam KS, Farmer DL, Wang AJ. Extracellular matrix mimicking nanofibrous scaffolds modified with mesenchymal stem cell-derived extracellular vesicles for improved vascularization. Frontiers Bioengineering, in press, 2020.
Jiang M, Liu L, Liu R, Lam KS, Land NE, Yaio W. A new anabolic compound, LLP2A-Ale, reserves periodontal bone loss in mice through augmentation of bone formation. BMC Pharmacol Toxicol. 21: 76, 2020.
Silva A, XiaoW, Wang Y, Wang W, Chang HW, Ames JB, Lam KS, Zhang Y. Structure-activity relationship of RGD-containing cyclic octapeptide and avb3 integrin allows for rapid identification of a new peptide antagonist. Int J Mol Sci. 21(9):3026, 2020. PMID:32249271.
Hao D, Liu R, Gao K, He C, He S, Zhao C, Sun G, Farmer DL, Panitch A, Lam KS, Wang A. Developing an injectable nanofibrous extracellular matrix hydrogel with an integrin avb3 ligand to improve endothelial cell survival, engraftment and vascularization. Front Bioeng Biotechnol. 8:890, 2020.
Hao D, Fan Y, Xiao W, Liu R, Pivetti C, Walimbe T, Guo F, Zhang X, Farmer DL, Wang F, Panitch A, Lam KS, Wang A. Rapid endothelialization of small diameter vascular grafts by a bioactive integrin-binding ligand specifically targeting endothelial progenitor cells and endothelial cells. Acta Biomaterial. 108: 178-193, 2020.
Wu H, Lu H, Xiao W, Yang J, Du H, Shen Y, Qu H, Jia B, Manna SK, Ramachandran M, Xue X, Ma Z, Xu X, Wang Z, He Y, Lam KS, Zawadzki RJ, Li Y, and Lin TY. Sequential targeting in crosslinking nanotheranostics for tracking the multibarriers of brain tumors. Adv Mater. 19 Feb 2020, 32(14):e1903759.
Cong Z, Zhang L, Ma SQ, Lam KS, Yang FF, Liao YH. Size-transformable hyaluronan stacked self-assembling peptide nanoparticles for improved transcellular tumor penetration and photo-chemo combination therapy. ACS Nano 14:1958-1970, 2020.
Wang Z, Xue X, Lu H, He Y, Lu Z, Chen Z, Yuan Y, Tang N, Dreyer CA, Quigley L, Curro N, Lam KS, Walton JH, Lin TY, Louie AY, Gilbert DA, Liu K, Ferrara KW, and Li Y. Two-way magnetic resonance tuning and enhanced subtraction imaging for non-invasive and quantitative biological imaging. Nature Nanotechnology, 15(6):482-490, 2020.
Hao D, Ma B, He C, Liu R, Farmer DL, Lam KS, Wang A. Surface modification of polymeric electrospun scaffolds via a potent and high-affinity integrin α4β1 ligand improved adhesion, spreading and survival of human chorionic villus-derived mesenchymal stem cells: a new sight for fetal tissue engineering. Journal of Materials Chemistry B, 8: 1649-1659, 2020.
Zhang L, Jing L, Jiang N, Rojalin T, Baehr CM, Zhang D, XiaoW, Wu Y, Cong Z, Li J, Li Y, Wang L, and Lam KS. Transformable peptide nanoparticles arrest HER2 signalling and cause cancer cell death in vivo. Nature Nanotechnology, 15:145-153, 2020.
Zhang L, Huang Y, Lindstrom AR, Lin TY, Lam KS, and Li Y. Peptide-based materials for cancer immunotherapy. Theranostic, 9(25):7807-7825 (2019). PMID:31695802
Marusina AI, Merleev AA, Luna JI, Olney L, Haigh NE, Yoon D, Guo C, Ovadia EM, Shimoda M, Luxardi G, Boddu S, Lal NN, Takada Y, Lam KS, Liu R, Isseroff RR, Le S, Nolta JA, Kloxin AM, Maverakis E. Tunable hydrogels for mesenchymal stem cell delivery: integrin-induced transcriptome alterations and hydrogel optimization for human wound healing. Stem Cells. 2019 Oct 24. 2019. PMID: 31648388
Yang F, Xiao W, Liu Y, Liu R, Kramer R, Li X, Ajena Y, Baehr CM, Rojalin T, Zhang H, Lam KS. One-bead one-compound combinatorial library derived targeting ligands for detection and treatment of oral squamous cancer. Oncotarget. 2019 10(52):5468-5479. PMID 31534631.
Cai D, Wang J, Gao B, Li J, Wu F, Zou J, Xu J, Jiang Y, Zou H, Huang Z, Borowsky A, Bold R, Lara P, Li JJ, Chen X, Lam K, To K, Kung HJ, Fiehn O, Zhao R, Evans R, and Chen H. RORγ is a targetable master regulator of cholesterol biosynthesis in a cancer subtype. Nature Communication. 10: 4621, 2019. PMID: 31604910.
Xiao W, Ma W, Wei S, Li Q, Liu R, Carney RP, Yang K, Lee J, Nyugen A, Yoneda KY, Lam KS, Li T. High-affinity peptide ligand LXY30 for targeting α3β1 integrin in non-small cell lung cancer. J of Hematology and Oncology, 12: 56, 2019. PMID:31182116.
Shih TC, Fan Y, Kiss S, Li X, Deng XN, Liu R, Chen XJ, Carney R, Chen A, Ghosh PM, Lam KS. Galectin-1 Inhibition Induces Cell Apoptosis Through Dual Suppression of CXCR4 and Ras Pathways in Human Malignant Peripheral Nerve Sheath Tumors. Neuro-Oncology, 21:1389-1400, 2019. PMID: 31127849.
Wen H, Xiao W, Biswas S, Cong ZQ, Liu XM, Lam KS, Liao YH, Deng W. Alginate Hydrogel Modified with a Ligand Interacting with α3β1 Integrin Receptor Promotes the Differentiation of 3D Neural Spheroids toward Oligodendrocytes in Vitro. ACS Appl Mater Interfaces. 2019 Feb 13;11(6):5821-5833. PMID: 30645095.
Cai D, Wang J, Gao B, Li J, Wu F, Zou JX, Xu J, Jiang Y, Zou H, Huang Z, Borowsky AD, Bold RJ, Lara PN, Li JJ, Chen S, Lam KS, To KF, Kung HJ, Fiehn O, Zhao R, Evans RM, Chen HW. ROR-g is a targetable master regulator of cholesterol biosynthesis in a caner subtype. Nature Communication. 10:4621, 2019. PMID: 31604910
Kumar P, Becker JC, Gao K, Carney RP, Lankford L, Keller BA, Herout K, Lam KS, Farmer DL, Wang A. Neuroprotective effect of placenta-derived mesenchymal stromal cells: role of exosomes. FASEB J. 2019 May; 33(5):5836-5849. PMID: 30753093
Lam KS. Affinity Selection and sequencing. Nat Chem Biol. 2019 Apr;15(4):320-321. doi: 10.1038/s41589-019-0253-2. PMID :30886435
Xie B, Zhang L, Hu W, Fan M, Jiang N, Duan Y, Jing D, Xiao W, Fragoso RC, Lam KS, Sun LQ, Li JJ. Dual blockage of STAT3 and ERK1/2 eliminates radioresistant GBM cells. Redox Biol. 2019 Apr 9, 24:101189. doi: 10.1016/j.redox.2019.101189. [Epub ahead of print] PMID: 30986607
Lin TY, Zhu Y, Li Y, Zhang H, Ma AH, Long Q, Keck J, Lam KS, Pan CX, Jonas BA. Daunorubicin-containing CLL1-targeting nanomicelles have anti-leukemia stem cell activity in acute myeloid leukemia. Nanomedicine. 2019 August. pii: S1549-9634(19)30088-7. PMID: 31055076
Jafari S, Thillier Y, Ajena YH, Shorty D, Li J, Huynh JS, Pan BM, Pan T, Lam KS, Liu R. Rapid discovery of Illuminating peptides for instant detection of opioids in blood and body fluids. Molecules. May 10. 24 (2019). PMID: 31083395
Ngo T, Corrales A, Bourne T, Elmojahid S, Lam KS, Diaz E. Alternative splicing of MXD3 and its regulation of MXD3 levels in glioblastoma. Frontiers in Molecular Biosciences, Feb 19; 6:5, 2019. PMID: 30838212.
Li J, Zhao S, Yang G, Liu R, Xiao W, Disano P, Lam KS, Pan T. Combinatorial Peptide Microarray Synthesis Based on Microfluidic Impact Printing. ACS Comb Sci. 21: 6-10, 2019
Wang Z, Xue X, He Y, Lu Z, Jia B, Wu H, Yuan Y, Huang Y, Wang H, Lu H, Lam KS, Lin TY, Li Y. Novel redox-responsive polymeric magnetosomes with tunable magnetic resonance property for in vivo drug release visualization and dual-modal cancer therapy. Adv Funct mater 2018 August 15. PMID:31303869.
Goswami M, Wang X, Zhang P, Xiao W, Karlen SJ, Li Y, Zawadzki RJ, Burns ME, Lam KS, Pugh EN Jr. Novel window for cancer nanotheranostics: non-invasive ocular assessments of tumor growth and nanotherapeutic treatment efficacy in vivo. Biomed Opt Express. 2018 Dec 11;10(1):151-166. PMID: 30775090
Zhang L, Jing D, Wang L, Sun Y, Li JJ, Hill B, Yang F, Li Y, Lam KS. Unique Photochemo-Immuno-Nanoplatform against Orthotopic Xenograft Oral Cancer and Metastatic Syngeneic Breast Cancer. Nano Lett. 2018 Nov 14; 18(11):7092-7103.
Li J, Tan W, Xiao W, Carney RP, Men Y, Li Y, Quon G, Ajena Y, Lam KS, Pan T. A Plug-and-Play, Drug-on-Pillar Platform for Combination Drug Screening Implemented by Microfluidic Adaptive Printing. Anal Chem. 90: 13969-13977, 2018.
Arun A, Tepper C, and Lam KS. Identification of integrin drug targets for 17 solid tumor types. Oncotarget, 9 (53): 30146-30162, 2018.
Shih TC, Liu R, Wu CT, Li X, Xiao W, Deng X, Kiss Z, Wang T, Chen X, Carney RP, Kung HJ, Duan Y, Ghosh PM, Lam KS. Targeting galectin-1 impairs castration-resistant prostate cancer progression and invasion. Clinical Cancer Research, 24: 4319-4331, 2018.
Xiao K, Liu Q, Al Awwad N, Zhang H, Lai L, Luo Y, Lee JS, Li Y, Lam KS. Reversily disulfide cross-linked micelles improve the pharmacokinetics and facilitate the targeted on-demand delivery of doxorubicin in the treatment of B-cell lymphoma. Nanoscale. 10 (17): 8207-8216, 2018.
Wang XS, Zhang L, Li X, Kong DJ, Hu XC, Ding XZ, Yang JQ, Zhao MQ, He Y, Lam KS, Gao SG, Lin TY, Li Y. Nanoformulated paclitaxel and AZD9291 synergistically eradicate non-small-cell lung cancers in vivo. Nanomedicine (Lond) 13: 1107-1120, 2018.
Long Q, Lin TY, Huang Y, Li X, Ma AH, Zhang H, Carney R, Airhart S, Lam KS, deVere White RW, Pan CX, Li Y. Image-guided photo-therapeutic nanoporphyrin synergized HSP90 inhibitor in patient-derived xenograft bladder cancer model. Nanomedicine. 14:789-799, 2018.
Yamagami T, Pleasure DE, Lam KS, Zhou CJ. Transient activation of Wnt/β-catenin signaling reporter in fibrotic scar formation after compression spinal cord injury in adult mice. Biochem Biophys Res Commun. 496 (4): 1302-1307, 2018.
Li J, Carney RP, Liu R, Fan J, Zhao S, Chen Y, Lam KS, Pan T. Microfluidic print-to-synthesis platform for efficient preparation and screening of combinatorial peptide microarrays. Analytical Chemistry, 90:5833-5840, 2018.
Zhang L, Yin T, Li B, Zheng R, Qiu C, Lam KS, Zhang Q, Shuai X. Size-modulable nanoprobe for high-performance ultrasound imaging and drug delivery against cancer. ACS Nano, 12(4):3449-3460, 2018.
Xiao W, Suby N, Xiao K, Lin TY, Al Awwad N, Lam KS, Li Y. Extremely long tumor retention, multi-responsive boronate crosslinked micelles with superior therapeutic efficacy for ovarian cancer. Journal of Controlled Release, 264:169-179, 2017.
Lee C, Carney R, Lam KS, Chan J. SERS analysis of selectively captured exosomes using an integrin-specific peptide ligand. J of Raman Spectroscopy, in press, 2017.
Luo Y, Wu H, Feng C, Xiao K, Yang X, Liu Q, Lin T-y, Zhang H, Wsalton JH, Ajena Y, Hu Y, Lam KS, and Li Y. "One-Pot" fabrication of highly versatile and biocompatible poly(vinyl alcohol)-porphyrin-based nanotheranostics. Theranostics. 7:3901-3914, 2017.
Yang X, Xue X, Luo Y, Lin TY, Zhang H, Lac D, Xiao K, He Y, Jia B, Lam KS, Li Y. Sub-100nm, long tumor retention SN-38-loaded photonic micelles for tri-modal cancer therapy. J Controlled Release 261:297-306, 2017.
He W, Felderman M, Evans AC, Geng J, Homan D, Bourguet F, Fischer NO, Li Y, Lam KS, Noy A, Xing L, Cheng RH, Rasley A, Blanchette CD, Kamrud K, Wang N, Gouvis H, Peterson TC, Hubby B, Coleman MA. Cell-free production of a functional oligomeric form of a chlamydia major outer membrane protein (MOMP) for vaccine development. J Biol Chem. July 24, 2017.
Wang XS, Kong DJ, Lin TY, Izumiya Y, Ding XZ, Zhang L, Hu XC, Yang JQ, Gao SG, Lam KS, and Li YP. A versatile nanoplatform for synergistic combination therapy to treat human esophageal cancer. Acta Pharmacol Sin. 38(6): 931-942, 2017.
Xiao K, Lin T, Lam KS, and Li YP. A facile strategy for fine-tuning the stability and drug release of stimuli-responsive cross-linked micellar nanoparticles towards precision drug delivery. Nanoscale, in press, 2017.
Tang Y, Thillier Y, Liu R, Li X, Lam KS, Gao T. Single-bead quantification of peptide loading distribution for One-Bead One-Compound library synthesis using confocal Raman spectroscopy. Analytical Chemistry, in press, 2017.
Carney RP, Thillier Y, Kiss Z, Sahabi A, Heleno Campos JC, Knudson A, Liu R, Olivos D, Saunders M, Tian L, Lam KS. Combinatorial library screening with liposomes for discovery of membrane active peptides. ACS Comb Sci. 19(5): 299-307, 2017.
Jian C, Tu MJ, Ho PY, Duan Z, Zhang Q, Qiu JX, deVere White RW, Wun T, Lara PN, Lam KS, Yu AX, Yu AM. Co-targeting of DNA, RNA, and protein molecules provides optimal outcomes for treating osteosarcoma and pulmonary metastasis in spontaneous and experimental metastasis mouse models. Oncotarget. 8(19):30742-30755, 2017.
Shih TC, Liu R., Fung G, Bhardwaj G, Ghosh PM, Lam KS. A novel galectin-1 inhibitor discovered through one-bead-two-compounds library potentiates the anti-tumor effects of paclitaxel in vivo. Mol Cancer Ther, in press, 2017.
Bustos-Villalobos I, Bergstrom JW, Haigh NE, Luna JI, Marusina AI, Merleev AA, Wang EA, Sukhov A, Sultani H, Liu R, Bhardwaj G, Guo W, Kung HJ, Lam KS, W, Maverakis E. ITK inhibition for the targeted treatment of CTCL. J Dermatol Sci. Apr 3, 2017.
Liu R, Li X, Lam KS. Combinatorial chemistry in drug discovery. Curr Opin Chem Biol 38:117-126, 2017.
Mori S, Hatori N, Kawaguchi N, Hamada Y, Shih TC, Wu CY, Lam KS, Matsuura N, Yamamoto H, Takada YK, Takada Y. The integrin-binding defective FGF2 mutants potently suppress FGF2 signaling and angiogenesis. Bioscience Reports, in press, 2017.
Bharadwaj G, Nhan V, Yang S, LiX, Narayanan A, Macarenco AC, Shi Y, Yang D, Vieira LS, Xiao W, Li Y, Lam KS. Cholic Acid Based Novel Micellar Nano-platform for Delivering FDA Approved Taxanes. Nanomedicine 12(10):1153-1164, 2017.
Carney R, Hazari S, Colquhoun M, Tran D, Hwang B, Mulligan M, Bryers J, Girda E, Leiserowitz G, Smith Z, Lam KS. Multispectral optical tweezers for biochemical fingerprinting of CD9-positive exosome subpopulations. Analytical Chemistry, in press, 2017.
Carney R, Hazari H, Rojalin T, Knudson A, Gao T, Tang Y, Liu R, Viitala T, Yliperttula M, and Lam K S. Targeting Tumor-Associated Exosomes with Integrin-Binding Peptides. Advanced Biosystems, in press, 2017.
Hao D, Xiao W, Liu R, Kumar P, Li Y, Zhou P, Guo F, Farmer DL, Lam KS, Wang F, Wang A. Discovery and Characterization of a Potent and Specific Peptide Ligand Targeting Endothelial Progenitor Cells and Endothelial Cells for Tissue Regeneration. ACS Chem, 12(4):1075-1086, 2017.
Orbay H, Li Y, Xiao W, Cherry SR, Lam K, Sahar DE. Developing a Nanoparticle-Delivered High-Efficacy Treatment for Infantile Hemangiomas Using a Mouse Hemangioendothelioma Model. Plast Reconstr Surg, 138:410-7, 2016.
Yao W, Lay Y, Kot A, Liu R, Zhang H, Chen H, Lam K, and Lane N. Improved mobilization of exogenous mesenchymal stem cells to bone for fracture healing and sex difference. Stem Cells. 34: 2587-2600, 2016.
Pan A, Zhang H, Li Y, Lin TY, Wang F, Lee J, Cheng M, Dall'Era M, Li T, deVere White R, Pan CX, Lam KS. Disulfide-crosslinked nanomicelles confer cancer-specific drug delivery and improve efficacy of paclitaxel in bladder cancer. Nanotechnology. 27(42): 425103, 2016.
Lin TY, Li Y, Liu Q, Chen JL, Zhang H, Lac D, Zhang H, Ferrara KW, Wachsmann, Hogiu S, Li T, Airhart S, deVere White R, Lam KS, Pan C. Novel theranostic nanoporphyrins for photodynamic diagnosis and trimodal therapy for bladder cancer. Biomaterials 104-339-351, 2016.
Lin TY, Guo W, Long Q, Ma A, Liu Q, Zhang H, Huang Y, Chandrasekaran S, Pan C, Lam KS, and Li Y. HSP90 inhibitor encapsulated photo-theranostic nanoparticles for synergistic combination cancer therapy. Theranostics. 6:1324-1335 (2016).
Chen CC, Xing L, Stark M, Ou T, Holla P, Xiao K, Kamita SG, Hammock BD, Lam K, Cheng RH. Chemically activatable viral capsid functionalized for cancer targeting. Nanomedicine (London) 11:377-390 (2016).
Liu R, Li X, Xiao W and Lam KS. Tumor-targeting peptides from combinatorial libraries. Adv Drug Deliv Rev. 2016 PMID: 27210583
Wang J, Zou JX, Xue X, Cai D, Zhang Y, Duan Z, Xiang Q, Yang JC, louie MC, Borowsky AD, Gao AC, Evans CP, Lam KS, Zu J, Kung HJ, Evans RM, Xu Y, Chen HW. ROR-g drives androgen receptor expression and represents a therapeutic target in castration-resistant prostate cancer. Nature Medicine. March 2016.
Wu C, Wang DH, Wang X, Dixon S, Meng L, Ahadi S, Enter D, Chen CY, Kato J, Leon L, Ramirez L, Maeda Y, Reis C, Ribeiro B, Weems B, Kung HJ, Lam, KS. Rapid Discovery of Functional Small Molecule Ligands against Proteomic Targets through Library-Against-Library Screening. ACS Combinatorial Sciences 18:320-329, 2016. PMID:27053324
Xiao W, Li T, Bononi FC, Lac D, Kekessie IA, Liu Y, Sanchez E, Mazloom A, Ma AH, Lin J, Tran J, Yang K, Lam KS, Liu R. Discovery and characterization of a high-affinity and high-specificity peptide ligand LXY30 for in vivo targeting of α3 integrin-expressing human tumors. EJNMMI Res. 6: 18, 2016. PMID: 26922417.
Lac D, Feng C, Bhardwah G, Le H, Tran J, Xing L, Fung G, Liu R, Cheng H, Lam KS. Covalent chemical ligation strategy for mono- and polyclonal immunoglobulins at their nucleotide binding sites. Bioconjugate chemistry 2015. PMID: 26630124.
Awasthi S, Izu L, Mao Z, Jian Z, Landas T, Lerner A, Shimkunas R, Woldeyesus RA, Bossuyt J, Wood BM, Chen YJ, Matthews DL, Lieu DK, Chiamvimonvat N, Lam KS, Chen-Izu Y, Chan JW. Multimodal SHG-2PF imaging of microdomain Ca2+-contraction coupling in live cardiac myocytes. Circ Res 2015. PMID: 26643875
Wang Y, Xiao W, Zhang Y, Meza L, Tseng H, Takada Y, Ames JB and Lam KS. Optimization of RGD containing cyclic peptides against αvβ3 integrin. Mol Cancer Therapeutics, Dec 30, 2015. PMID: 26719578
Smith ZJ, Lee C, Rojalin T, Carney RP, Hazari S, Knudson A, Lam K, Saari H, Ibanez EL, Vitala T, Laaksonen T, Yliperttula M, and Wachsmann-Hogiu S. Single exosome study reveals subpopulations distributed among cell lines with variability related to membrane content. Journal of Extracellular Vesicles. In press Nov 2015
Zhang P, Zam A, Jian Y, Wang X, Ki Y, Lam KS, Burns ME, Sarunic MV, Pugh EN and Zawadzki RJ. In vivo wide-field multispectral SLO-OCT mouse retinal imager: longitudinal imaging of ganglion cells, microglia and Müller glia, and mapping of the mouse retinal and choroidal vasculature, Journal of Biomedical Optics. 20: 126005, 2015. PMID 26677070
Leung NY, Wai CY, Ho MH, Liu R, Lam KS, Wang JJ, Shu SA, Chu KH, Leung PS. Screening and identification of mimotopes of the major shrimp allergen tropomyosin using one-bead-one-compound peptide libraries. Cell Mol Immunol. 2015 Sep 14. doi: 10.1038/cmi.2015.83. PMID 26364917
Ding Y, Li J, Xiao W, Xiao K, Lee JS, Bhardwaj U, Zhu Z, Digiglio P, Yang G, Lam KS, Pan T. Microfluidic-Enabled Print-to-Screen (P2S) Platform for High-Throughput Screening of Combinatorial Chemotherapy. Anal Chem. 87: 10166-71, 2015 . PMID 26334956.
Barisone GA, Satake N, Lewis C, Duong C, Chen C, Lam KS, Nolta J, Diaz E. Loss of MXD3 induces apoptosis of Reh human precursor B acute lymphoblastic leukemia cells. Blood Cells Mol Dis. 54(4):329-35, 2015. PMID: 25554682.
Xiao K, Li YP, Wang C, Ahmad S, Vu M, Kuma K, Cheng YQ, Lam KS. Disulfide cross-linked micelles of novel HDAC inhibitor thailandepsin A for the treatment of breast cancer. Biomaterials. 67:183-93, 2015. PMID: 26218744.
Liu R, Shih TC, Deng X, Anwar L, Ahadi S, Kumaresan P, Lam KS. Design, synthesis, and application of OB2C combinatorial peptide and peptidomimetic libraries. Methods Mol Biol. 1248:3-22, 2015.
Wang WP, Ho PY, Chen QX, Addepalli B, Limbach PA, Li MM, Wu WJ, Jilek JL, Qiu JX, Zhang HJ, Li T, Wun T, White RD, Lam KS, Yu AM. Bioengineering Novel Chimeric microRNA-34a for Prodrug Cancer Therapy: High-Yield Expression and Purification, and Structural and Functional Characterization. J Pharmacol Exp Ther. 354(2):131-41, 2015.
Lee C, Carney RP, Hazari S, Smith Z, Knudson A, Robetson C, Lam KS, Wachsmann-Hogiu S. 3D plasmonic nanobowl platform for the study of exosomes in solution. Nanoscale, 7: 9290-9297, 2015. (PMID: 25939587).
Upper Division Courses
192 Internship in Biological Chemistry
198 Group Study
199 Special Study for Advanced Undergraduates
Graduate Courses
298 Group Study
299 Research
Professional Courses for Medical Students
410A Molecular and Cell Biology
410B Cell Biology and Metabolism
414 Molecular Medicine
491 Human Genetics Seminar
497 Tutoring in Biological Chemistry
498 Group Study
499 Research
2018 Sue Jane Leung Presidential Chair in Cancer Research
2013 Hibbard Williams Award (UC Davis)
2013 American Peptide Society's 2013 Vincent du Vigneaud Award
2010-2021 Harold Albin Johnson Endowed Chair in Biomedical Research
2008 Fellow of American College of Physicians
2007 Award of the Society of Combinatorial Sciences for pioneering contribution to and remarkable scientific accomplishments in combinatorial sciences throughout my career (First International Symposium on Combinatorial Sciences held in Florence, Italy, 2007)
2007 UC Davis Dean's Award for Excellence in Mentoring
2006 UC Davis School of Medicine Research Award
1998 Cathay Award (Chinese Peptide Symposium 1998)
1997 Stohlman Scholar (Leukemia Society of America)
1992 - 1997 Leukemia Scholar (Leukemia Society of America)
1989 - 1992 Leukemia Special Fellow (Leukemia Society of America)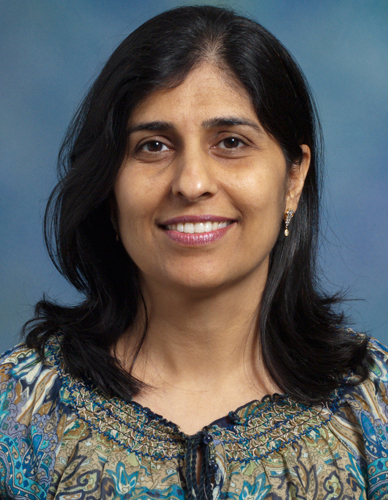 Urvashi Bhardwaj, Ph.D.
Lab Manager