March 11 is National Registered Dietitian Nutritionist Day, which happens to fall in the middle of National Nutrition Month. In honor of the hard-working registered dietitians who help patients and staff at UC Davis Health, we are featuring some of their favorite nutrition tips. See which piece of eating advice you might be able to add into your daily routine: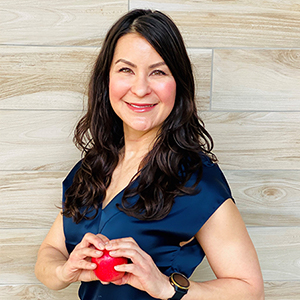 "Eat more vegetables and fruits. Half your plate should be vegetables and fruits at each meal. This helps you reach your goal of 5-9 vegetables and fruits per day and helps you portion control your meal (1/2 plate vegetables or fruits, 1/4 plate lean protein and 1/4 plate carbohydrates). Vegetables and fruits are loaded with antioxidants, phytochemicals, vitamins, minerals, and prebiotic fiber."
– Tricia Barriero, Inpatient Adult Trauma and Acute Care Surgery Dietitian

---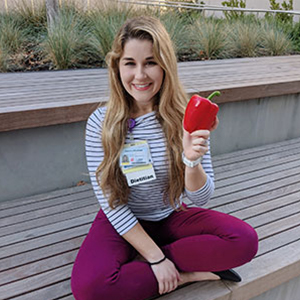 "We all know vegetables are good for us, but did you know a bell pepper contains more vitamin C than an orange? This is just what we need during the cold and flu season! Think about using vegetables as the main dish versus a side dish for your meal. Try stuffed bell peppers, eggplant pizzas, or zucchini boats as some examples. This is an easy way to incorporate veggies in your diet!"
– Jessica Smith, Adult and Pediatric Clinical Dietitian


---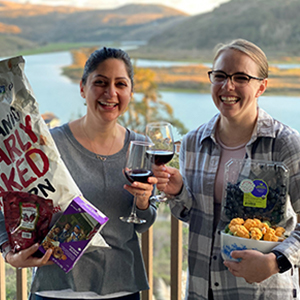 "Make food fun! Food is about so much more than nutrition and nutrients. It has the ability to bring people of different backgrounds, cultures and beliefs together. Try not to put so much pressure on food choices – food is meant to bring joy not guilt or shame!"
– Tiana Carey, Inpatient Adult Oncology Dietitian, and Golnaz Friedman, Outpatient Transplant Dietitian
---
"Drink some water! There are so many beverages on the market these days, but make sure to drink at least a few glasses of plain water each day. It seems to be my answer for everything. Feeling hungry between meals? Drink some water. Have a slight headache? Drink some water."
– Angela Damron, Outpatient Bariatric Surgery Dietitian
---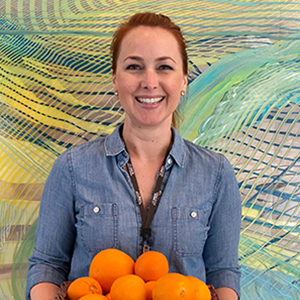 "Smoothies are an easy and delicious way to start your day with a few servings of fruits and vegetables. Build your smoothie with 1-2 fruits, a vegetable (such as greens, frozen cauliflower, cooked or frozen beets, cooked carrots, or cooked sweet potatoes), a protein (such as vanilla protein powder or almond butter), and your milk of choice. If mornings are busy, you can even prep the smoothie ingredients and store in the freezer the night before."
– Jessica La Force, Burn ICU Dietitian
---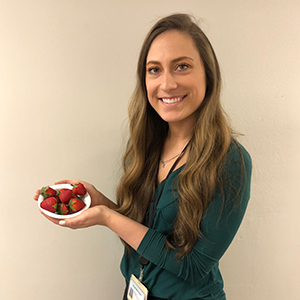 Try to reframe the idea of 'Breakfast is the most important meal of the day' to 'All daily meals are important.' Many of us lead very busy lives, and it's easy for us to skip breakfast to drop the kids off at school, or miss lunch to meet a deadline. However, skipped meals can often lead to overconsumption later in the day and/or food choices driven by cravings instead of true hunger. By eating at regular intervals, you can better help control wide swings in appetite hormones and keep these behaviors at bay. Try viewing eating episodes as appointments you are keeping to yourself!"
– Randi McCreary, Outpatient Bariatric Surgery Dietitian
More Good Food Is Good Medicine blogs from our dietitians:

5 immune boosters to help fight off the cold and flu
Dietitian dishes on how to eat healthy as you age
10 foods to eat and avoid during pregnancy
Are meatless burgers healthier or just hype?
Helpful plant-based diet tips for cancer survivors (and everyone)