Early pregnancy access center opens at UC Davis Health
(SACRAMENTO)
UC Davis Health has recently launched an early pregnancy access center, offering specialized expertise for patients in the beginning stages of pregnancy.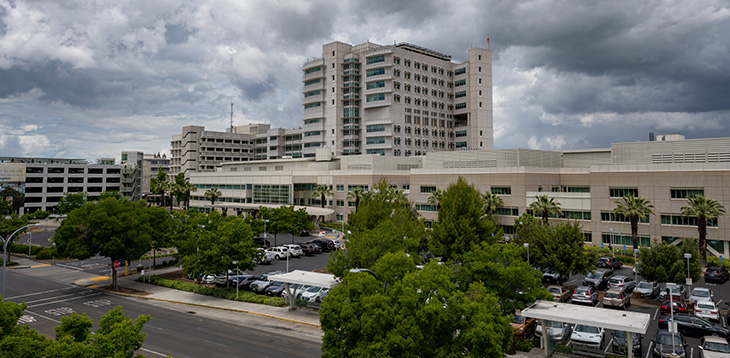 "This new clinic will provide specialized care for patients who are experiencing complications and want to be seen ASAP," said Anne Flynn, OB-GYN physician in family planning. "Our clinic will provide expedited and compassionate care to patients during early pregnancy. These may be patients diagnosed with pregnancies that need management, such as miscarriage or ectopic pregnancy. Or these may be patients experiencing symptoms of bleeding and cramping early in pregnancy."
Eight OB-GYN physicians with subspecialty training in complex family planning will work in this clinic, along with support from OB-GYN fellows and residents.
The Early Pregnancy Access Center will provide care for patients with:
Miscarriage/early pregnancy loss, including diagnosis and management (procedural or medical management)
Pregnancy of unknown location, in which a positive pregnancy test occurs but ultrasound does not show intrauterine or ectopic gestation (including workup and management)
Ectopic pregnancies, including cesarean scar ectopic and cervical ectopic pregnancies
Complications of early pregnancy, such as bleeding and cramping
Medication or procedural management of undesired pregnancy
Pregnancy verification for patients not previously seen by a provider and who cannot be scheduled with a new OB provider for some time
Patients who would like to schedule an appointment can call 916-734-6900.