National Heart, Lung and Blood Institute awards cardiology professor $7.7 million
Ye Chen-Izu receives Outstanding Investigator Award for her heart research
(SACRAMENTO)
Ye Chen-Izu, professor of cardiology at UC Davis Health, has received an Outstanding Investigator Award from the National Heart, Lung and Blood Institute (NHLBI), which is part of the National Institutes of Health (NIH).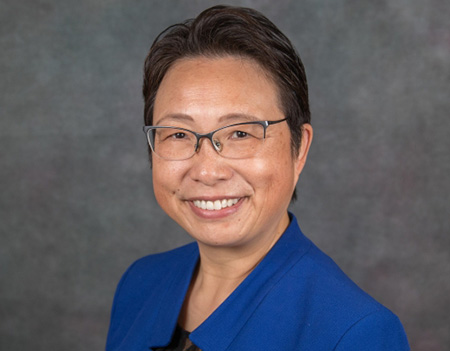 The award provides $7,758,328 in funding over the next seven years to support Chen-Izu's research into how the heart functions as a smart pump and how mechanical stress such as high blood pressure leads to heart diseases.
Unlike research grants, the Outstanding Investigator Award does not provide funding for specific projects. The NHLBI offers the award as extended assistance and flexibility on research programs to experienced principal investigators who have proven their ability to make significant contributions in heart, lung, blood or sleep research.
Since joining UC Davis in 2009, Chen-Izu has pushed the cardiology field forward through her interdisciplinary approaches to biomedical engineering. This includes an innovative cell-in-gel technology that allows researchers to study how mechanical load, or physical stress, operates at the cellular and molecular levels in the heart.
"Hypertension is very common in the adult population," Chen-Izu said. "However, the cellular and molecular mechanisms linking mechanical load to heart diseases still remain a mystery. Hence, it is important to study the mechanisms and develop better drug therapies to prevent heart diseases."
While it has been known for a long time that the heart can autoregulate itself in response to mechanical load changes in our daily activities, the mechanisms deep inside the heart driving those changes are not well understood.
The thought is through understanding how these mechanisms work, we can better design treatments for heart diseases, which remain the leading cause of death globally, according to the World Health Organization.
Throughout her research program supported by the Outstanding Investigator Award, Chen-Izu and her team will use their innovative technology to mimic the conditions of the heart to better examine and understand how the heart responds at the cellular and molecular levels to certain stressors. With the advancements they are able to create through engineering new biomedical technology, Chen-Izu also aims to identify drug targets to design better medications for heart diseases and to create a platform to screen medicine for cardiotoxicity, or heart damage, potential.