A life saved at the California International Marathon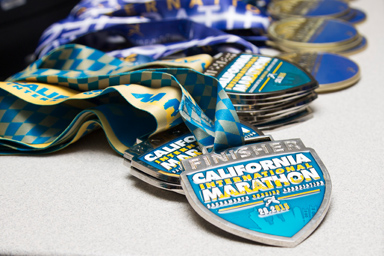 We are the race sponsor and chief beneficiary of the California International Marathon (CIM), a major qualifier for the Boston Marathon. More than 10,000 runners and teams participated in the main race at the 34th annual event in 2016, and an additional 2,000 children participated in a 2.62-mile fun run/walk.
Meanwhile more than 100 faculty, staff and students reported for volunteer duty on the course and the finish line medical tent, which included acute care and musculoskeletal teams.
One of the runners they served at the 2016 event was a seemingly healthy 28-year-old who surprisingly collapsed and went into cardiac arrest. Thanks to the life-saving work of our medical volunteers and a successful cardiac surgery later at UC Davis, she was able to return and run in the CIM's relay marathon in 2017.
---
Related Information: