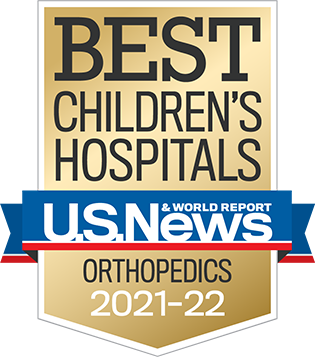 Nationally ranked
U.S. News & World Report ranked our pediatric orthopaedic program 22nd nationally in 2021–2022, in collaboration with Shriners Hospitals for Children – Northern California, our longstanding partner on orthopedic disorders and spinal injuries.
---
Promising gene therapy for Duchenne muscular dystrophy
UC Davis researchers are using a unique micro-dystrophin gene therapy approach to treat Duchenne's muscular dystrophy, a progressive genetic disorder that mostly affects boys. Craig McDonald, one of the world's leading experts on the disease and national principal investigator on the clinical trial HOPE-2, is hopeful that the transformational therapy will significantly restore motor function and show improvement in cardiac and pulmonary functions.
---
Seeking to reduce brachial plexus birth injury (BPBI)
A team of researchers led by Mary Claire Manske, pediatric orthopedic surgeon and director of the Brachial Plexus Birth Injury Center, are working to identify factors that could predict brachial plexus birth injury. The team is currently developing a predictive risk model of maternal and hospital factors associated with the condition. Insights from the study could shape prevention strategies; allow hospitals to implement quality improvement initiatives to decrease BPBI risk; and may also help health care providers counsel women more accurately regarding their risk and address modifiable risk factors.