A letter from our leadership
Welcome
As we've continued to face the COVID-19 pandemic, we are thankful and proud of the unique contributions our world-class faculty members and providers have accomplished on the frontlines.
---
From pioneering telemedicine expertise to rolling out the nation's first approved coronavirus vaccine, our teams have never given up during this historic time. They have continued to bring together expertise and the latest advancements in research to our shared community and beyond.
During this past year, we've drawn more national recognition in patient care, research and quality improvement initiatives. Recognition is important to our mission, but what we are most proud of is the extraordinary care and comfort we continue to provide children and their families throughout the region.
Here are some of the reasons our care resonates both nationally and locally. We were once again ranked in four pediatric specialties and among the Best Children's Hospitals in America by U.S. News & World Report. Our hospital was also named one of Newsweek's Best Maternity Care Hospitals, and our NICU became the 12th in the U.S. and the only one in Northern California to receive a gold-level Beacon Award for Excellence from the American Association of Critical-Care Nurses.
In addition, we received the Platinum Level ELSO Award for Excellence in Life Support from the Extracorporeal Life Support Organization for our Extracorporeal Life Support Program, which provides life-saving care for failing organ systems in infants, children and adults.
This year, our partnerships with outlying and community hospitals have also continued to flourish. We have neonatologists working from Yuba City to Lodi, and pediatric heart specialists in community clinics from Redding to Stockton. Our peer-to-peer virtual Pediatric Acute Care Education Sessions (PACES) program has also been a beacon of support for clinicians on topics ranging from COVID-19 treatments to pediatric IV placement.
For referring providers and families in our 33-county, 65,000-square-mile service area, we hope the above highlights and others in this report will continue to affirm the trust you place in us.
As always, thank you for your support and partnership!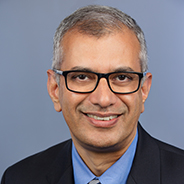 Satyan Lakshminrusimha, M.D.
Pediatrician-in-Chief, UC Davis Children's Hospital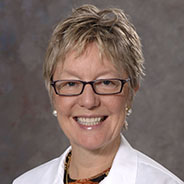 Diana Farmer, M.D.
Surgeon-in-Chief, UC Davis Children's Hospital