Donut Dash raises funds for Child Life
This year's 13th annual Donut Dash raised $45,000 for the UC Davis Child Life and Creative Arts Therapy Department. Donut dashers ran or walked a one-mile loop and then enjoyed six doughnut holes from Marie's Donuts. The funds raised have been used to purchase video games, iPads, art supplies, games, toys and more for our hospitalized children.
---
Virtual Toy Drive raises over $21,000
In 2020, every hospitalized child at UC Davis Children's Hospital, UC Davis Comprehensive Cancer Center's pediatric infusion room and children served by the UC Davis CAARE Center were provided free toys for the holidays. Additional funds were used in 2021 to provide toys, art and music supplies, treasure box prizes and giveaways during hospitalizations as well as visits to the Comprehensive Cancer Center and MIND Institute. Children who celebrated their birthday in the hospital also received gifts, thanks to the generosity of donors.
---
Children's Miracle Network Hospitals Child Champion
UC Davis Children's Hospital is a proud member of the Children's Miracle Network Hospitals (CMN), an international nonprofit dedicated to raising funds for, and awareness of, children's hospitals. Donations create miracles by funding medical care, research, equipment and programs that save and improve the lives of our children including this year's Sacramento Children's Miracle Network child champion Casey Dyke.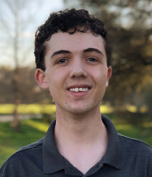 Casey was born with a congenital heart defect and needed a series of 12 surgeries to repair it. Now as a 16-year-old, he lives a normal teenage life as he pursues photography, engineering and a promising future. Every year, 170 Children's Miracle Network Hospitals identify a "champion" in each of their communities to serve as the face for children treated at their local children's hospital.
Give a gift
The CMN team is glad to help community members get to know our hospital and the variety of ways they can get involved. To learn more or give a gift, please visit us at give.ucdavis.edu/MCMN or contact:
Michelle Tafoya
Senior Director of Development at UC Davis Children's Hospital
Program Director at Children's Miracle Network
UC Davis Health Sciences Development and Alumni Relations
4900 Broadway, Ste. 1150, Sacramento, CA 95820
916-734-9192 | mtafoya@ucdavis.edu
News and information is also available at children.ucdavis.edu/cmn.