Biorepository Shared Resource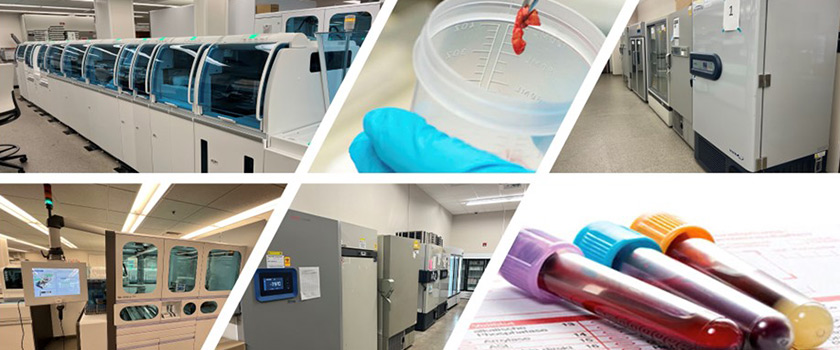 Why Choose the UC Davis Biorepository?

College of American Pathologists (CAP) accredited. One of about 35 biobanks in the United States with this distinction. Biobanking services held to the same clinical laboratory standards (inspections every 2 years).
---
Serves as shared resource for the our NCI designated Comprehensive Cancer Center covering one of the most diverse patient populations in the United States.
---
Operates under the UC Davis Department of Pathology and Laboratory Medicine – providing access to specimens, clinical testing, and expertise. Integration with Center for Diagnostic Innovation leverages access to investigational testing services as well.
---
UC Davis Health is the largest Level I trauma center in the region, providing access to a diverse range of non-cancer populations (e.g., trauma, emergency medicine, burns, kidney transplant, etc).
The UC Davis Pathology Biorepository provides high quality specimens for clinical care and research. Specimens include solid tissue and blood specimens from cancer patients to blood specimens from ICU patients.
UC Davis Pathology Biorepository supports:
Cancer Related
Histology for all CC Clinical Trials / 83 projects (2021)
Projects / grants for CC members (Canter, Sutcliffe, Li, Carney, Hwang, Birkeland, Thorpe)
U54 Minority Project / Collection and Storage of PDX* mouse models
Fresh tissue dispersal to researchers / frozen tissue collection
Routine histology / QC for JAX West
Alzheimer Center
Routine histology / IHC (ADC-Jin, Dugger R01)
Storage for Patient Care
Lymphoma workup
Parathyroids for re-implantation
Other Non-Cancer Related
COVID MALDI (Tran)
Fentanyl Dosing (Grimsrud)
DoD TBI Burn (Palmieri)
Burn Wild Fire (Palmieri / Hertz-Picciotto)
COVID-19 (UC Davis School of Medicine - Tran / Haczku)
MSG-17 (Thompson)
Routine histology/IHC / collection / processing / storage for UC Davis and Non-UC Davis researchers
Other Biorepository Services
Tissue Microarrays (TMA)
Investigator-defined custom TMA's
Existing library of cancer organ-site TMAs including breast, colon, kidney, lung, pancreas, prostate, cancer cell lines and many more.
---
Routine Histology
Processing, embedding and sectioning of fixed wet tissue
Hematoxylin and eosin (H&E) stained paraffin sections
Unstained paraffin sections
---
Fluid Processing and Storage
Processing of biological fluids such as urine, blood, plasma, serum, and CSF
Peripheral blood mononuclear cells
Short term and long term storage at refrigerated and frozen temperatures