---
News from around UC Davis Health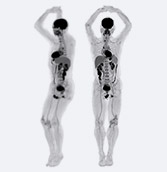 The world's first total-body PET scanner to be operational this year at UC Davis
EXPLORER, the world's first medical imaging scanner that can capture a 3-D picture of the whole human body at once, now resides in leased space on Sacramento's Folsom Boulevard and is slated to become operational for research and patient care this fall.
---
UC Davis research contributes to the first drug approved for postpartum depression
Key contributor Michael Rogawski also leads the University of California's drug discovery incubator.
---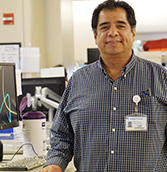 On the front lines of the opioid epidemic, a new approach gains spotlight
A model ER-based treatment program at UC Davis is expanding to other hospitals.
Catch the video
Children's surgery center opens
New surgery center brings technologically advanced capabilities and infrastructure for a level I-designated center all in a child-friendly environment.
---
In brief
Notable quotes
"…in all cases we can scan better, faster or with less radiation dose, or some combination of these." — Biomedical engineering professor Simon Cherry, Ph.D.
In Pictures: School of Medicine Alumni Weekend 2018
The Alumni Weekend for the UC Davis School of Medicine presented an opportunity for alumni to connect, share stories and honor the latest Alumni Award recipients. We hope the pictures from this weekend will not only make you smile, but will inspire you to participate in the life of UC Davis School of Medicine in ways you maybe haven't considered before.
View story and pictures