The Wraparound Program
Hospital-based Violence Intervention Program
Who We Are
The Wraparound Program is a FREE service for UC Davis Health patients between the ages of 13-26 years who were injured by violence. The program extends care of violently injured youth and young adults beyond the hospital to support long-term healing and recovery while also helping patients find hope and purpose.
What We Do
Our nationally certified Violence Intervention Specialists (VIS) offer relationship-based mentoring, referrals to culturally-affirming mental health services, and intensive, individualized case management to support physical, mental and emotional recovery,
What We Can Do for You
Connect you with local community resources for day-to-day needs
Link you to mental health services to help with your recovery
Mentor you on safety planning, life skills and goal setting
Help you get back on track with education or employment
Assist with legal paperwork related to your injury
The Wraparound Program is for UC Davis Health patients who are:
13-26 years old
Living in Sacramento County
Recovering from an injury caused by violence
Contact Us
Esmeralda Huerta
Violence Prevention Professional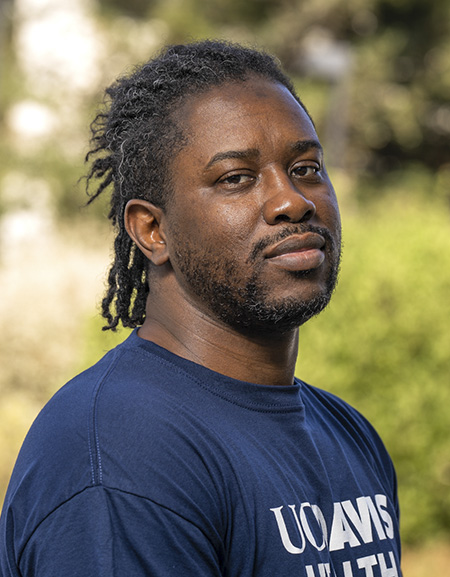 Chevist Johnson
Violence Prevention Professional
Shanalle Patterson
Violence Prevention Professional
Our Community Partners
The Wraparound program provides intensive case management with the goal of connecting and transitioning patients to services and natural supports located in their neighborhoods. Working closely with the community-based network of the Black Child Legacy Campaign (BCLC) partners, our Violence Intervention Specialists can ensure patients are connected with services that provide accessible and sustainable support during recovery and beyond.
Program Support
Funding for our program is provided through California Board of State and Community Corrections (BSCC), UC Davis Medical Center, and charitable donations.
The BSCC California Violence Intervention and Prevention (CalVIP) Grant Program was established in 2019 to "improve public health and safety by supporting effective violence reduction initiatives in communities that are disproportionately impacted by violence, particularly group-member involved homicides, shootings, and aggravated assaults."
Donate to the Wraparound Program – Your donations to the Wraparound Program are used to assist violently injured youth with housing, transportation, food and essen tials of daily living.