Health and Safety Policy
The simulation center adheres to the health clearance processes consistent with clinical spaces at UC Davis Health. This includes curriculum utilizing task training, mannequins and standardized patients. Please see our Course Request Form for full details about health screening and masking.
Scheduling an Event or Course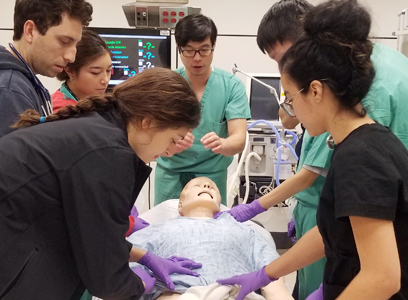 We're available to host your medical simulation courses from 8 a.m. to 5 p.m., Monday through Friday, excluding UC Davis Health holidays. Occasional weekend and off-site courses can be developed.
No food or beverages are permitted in the facility, and appropriate attire is required for all facilitators, students and visitors.
If you are interested in scheduling an event, please complete our Course Request Form. Email the completed request form to hs-simcenter@ucdavis.edu.
Once you have submitted your Course Request Form, call us at (916) 734-4708 to schedule your session.
Helpful Resources