Connie Way came from the Midwest to San Francisco in the late 1960s, landing a job as a telephone operator for Pacific Bell. There, she met her husband, Bill, and together they raised two sons. Her life was full and exciting, and when retirement came it read almost like a storybook. The couple moved to Stonyford in Colusa County, at the edge of the Mendocino National Forest, embracing a slower pace of life.
Then came health challenges. First, Bill died from lung disease in 2015. Now, Connie is fighting with everything she has to battle stage III esophageal cancer.
"I never thought that I would get cancer," said Way, 74, who was diagnosed in the middle of the COVID-19 pandemic. "Giving up wasn't an option, though, and I am grateful that recent advancements in fighting esophageal cancer have worked in my favor."
Way's oncologist at Adventist Health + Rideout Cancer Center in Marysville started her on chemotherapy and radiation, and her tumor shrank to nearly 3 centimeters. Her oncologist felt that because Way's case was complicated, the next best step was surgical treatment at the UC Davis Comprehensive Cancer Center, where advances in video-assisted robotic technology could provide the best outcome.
That's where Way met Lisa Brown, assistant professor of general thoracic surgery at UC Davis and a national expert on minimally invasive surgery for complex esophageal disease. The other member of her surgical team was David Tom Cooke, chief of general thoracic surgery, director of the UC Davis robotic thoracic surgery program and a national expert on the surgical treatment of esophageal cancer.
Together, the surgeons used the robotic da Vinci Surgical System to perform the intricate yet minimally invasive surgery and successfully remove the tumor. Robotic esophagectomy, the procedure she underwent, results in less pain than conventional surgery, with correspondingly faster return to activities of daily living.
"I'm still walking, talking and breathing, and I feel so fortunate to have been seen at the UC Davis Comprehensive Cancer Center," Way said.
UC Davis performs the highest volume of robotic thoracic surgery in the region.
"We are proud to offer complex and innovative resources such as robotic surgery to support our patients as we push the envelope to restore the health of our California communities," Cooke said.
Novel alternatives to surgery
Shiro Urayama and other UC Davis gastroenterologists use radiofrequency ablation, photodynamic therapy and cryotherapy — new non-surgical solutions — to treat pre-cancerous to early cancer conditions in the esophagus.
Urayama is renowned for performing advanced endoscopy interventions including endoscopic mucosal resection (EMR) and endoscopic submucosal dissection (ESD), which use an electrocautery snare or knife to resect out large, flat lesions from the esophagus lining. Patients often go home on the same day. Thanks to Urayama's quest to be trained in the latest endoscopic weapons to fight esophageal cancer, UC Davis outperforms in esophageal endoscopic interventions in California.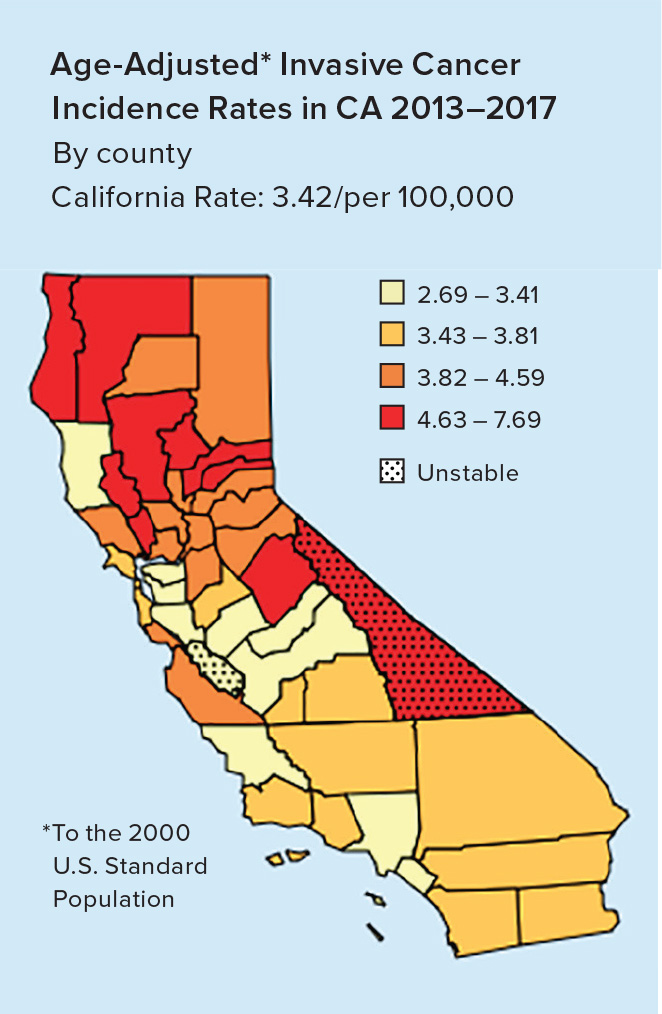 "The reason we need to be leading edge at UC Davis is because of the volume of esophageal cancer patients we see who need these lifesaving procedures," Urayama said. "The rate of esophageal cancer is higher than average in our region, especially in the northern portion of the Central Valley."
The higher esophageal cancer rate likely is due to multiple factors, and more research needs to be done in this field. However, symptoms and family history are identified as risk factors for developing precancerous or cancerous lesions in the esophagus. Anyone who has chronic heartburn, difficulty in swallowing food or related symptoms (see the accompanying article), or a family history of esophageal cancer, should ask their primary care physician for a referral to a gastroenterologist for further assessment and management.