For Your Information: Coronavirus (COVID-19) and Kidney Transplants at UC Davis Health
Updated June 22, 2020
The transplant team at UC Davis Health is closely following developments related to COVID-19.
UC Davis community has been fortunate not to have been overwhelmed by coronavirus cases. UC Davis Health and the transplant team is making every effort to keep everyone safe and protected. Patients, visitors and employees are screened for symptoms, have temperatures taken and are provided a facemask upon entry to UC Davis buildings.
For those visiting transplant clinic for an evaluation or follow-up visit, only one caregiver/support person is allowed to accompany the patient inside the clinic.
Education First is a mandatory education class for patients referred for new kidney transplant evaluation and is held weekly. In-person classes for Education First resumed June 18, 2020.
Waitlist Management is an optional monthly education class for patients who are currently on the national waitlist to receive a kidney transplant. Waitlist Management classes are temporarily suspended.
Online/Virtual Access for Waitlist Management and Education First classes are under development.
The UC Davis transplant team is here for you. The Transplant Clinic in the Cypress Building in Sacramento is open during regular business hours. If you have questions, please do not hesitate to call 916-734-2111 or 800-821-9912.
How to reduce your chances of getting COVID-19

Experts from the National Kidney Foundation and CDC believe that patients with advanced kidney disease may be at higher risk for complications if they do develop COVID-19. Steps everyone can take to reduce their risks of the disease include: 
Avoid crowds and other large gatherings where infection could easily spread. This includes entertainment events, sporting events and religious gatherings. 
Wash your hands often with soap and water, and frequently use hand sanitizer. 
Avoid touching surfaces that may have been touched by other people, including door handles, railings and shelves. 
Try not to touch your face and nose unless you have recently cleaned your hands. 
Do not travel unless absolutely necessary. 
If you have symptoms (fever, cough, muscle aches), contact your primary care doctor or health clinic for instructions. Call first before you going to the hospital. PLEASE DO NOT GO OUT UNTIL YOU ARE CLEARED BY A HEALTH PROFESSIONAL. 
It is important that you prepare for the possibility that you may have to be in your home for two weeks. Make sure you have hand sanitizer, soap, clean water, your medications and low-sodium, non-perishable food.
Helpful resources for additional information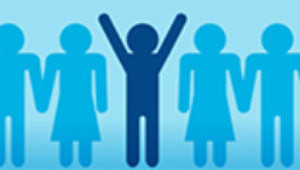 Interested in being a living kidney donor? Complete the living kidney donor questionnaire to get started.
Donor Questionnaire
Solid Organ Transplant at UC Davis
Innovation and experience distinguish UC Davis Transplant Programs.
UC Davis transplant programs consistently receive excellent ratings in patient outcomes and patient satisfaction.
Living Proof
UC Davis transplant recipients are living proof of the commitment to excellence throughout UC Davis Health.
UC Davis faculty and staff have drawn on years of experience and innovation to lead transplant trends for the past 3 decades.
1993 – UC Davis - early adopter offering pancreas transplantation.
1997 – UC Davis Kidney Transplant Program first program west of the Mississippi to perform laparoscopic donor nephrectomy.
2009 – Paired kidney donor exchange to make possible transplantation of kidneys from living donors who previously would have been incompatible.
2016 – #1 in U.S. for volume of kidney transplants performed (402).
UC Davis Transplant Center is positioned to remain at the forefront of innovation and experience offering patients cutting-edge treatments and individual attention.
For questions call 916-734-2111 | Toll-free: 800-821-9912.
Heart Transplant Program
UC Davis Health is approved by the United Network for Organ Sharing, the agency that manages the nation's organ transplant system, as a heart transplant center.
The program has a large multidisciplinary team including cardiothoracic surgeons, advanced heart failure cardiologists, advanced practitioners, transplant coordinators, nurses, financial coordinators, social workers, dietitians, pharmacists, and transplant administrators. These professionals all work together to ensure the best plan of care for each patient.
The Heart Transplant Program at UC Davis is part of a comprehensive heart failure treatment program that includes inpatient and outpatient care and a Ventricular Assist Device (VAD) program.
We thank you for your interest in the UC Davis Transplant Center. If you have any questions about our program, please contact us at 916-734-2111 | Toll-free: 800-821-9912.