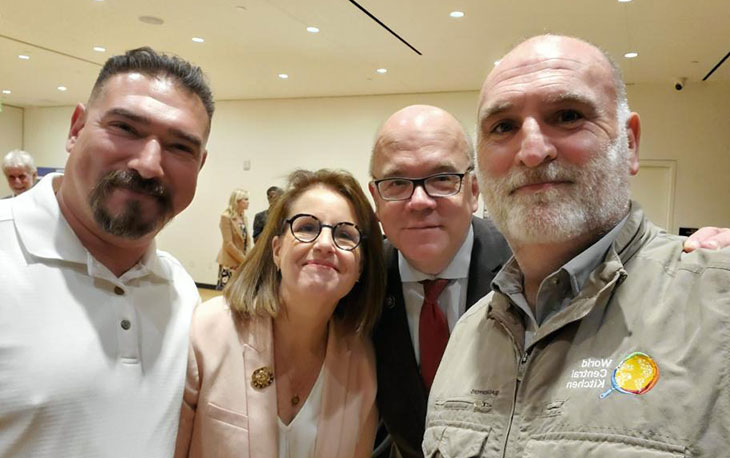 UC Davis Health Executive Chef Santana Diaz was invited to the White House Hunger, Nutrition, and Health Conference at the end of September in Washington D.C.
The goal of the conference was to develop ideas to end hunger, improve nutrition and physical activity, and close disparities in the U.S.
It's been more than 50 years since the last such conference was held in 1969. That event helped create programs like school lunches and the Supplemental Feeding Program for Women Infants and Children (WIC). It also brought about changes to how we label foods.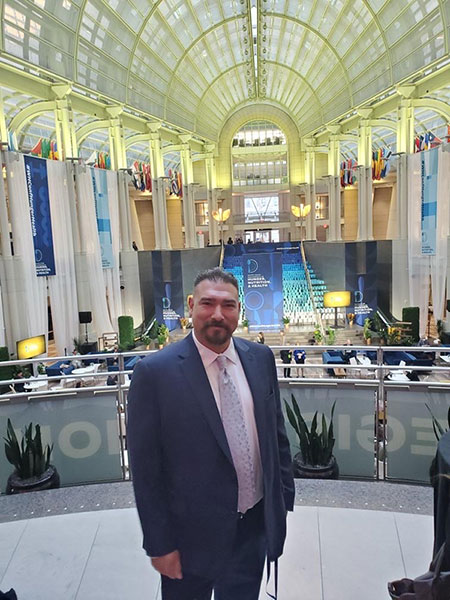 "I am humbled and proud to work in support of the White House Conference on Hunger, Nutrition, and Health to help bring better health to Americans," Diaz said. "I have always been passionate about food and helping people on their journey toward health and wellness. This collaboration will allow us to help people on a larger scale than ever before."
Diaz was joined by fellow Sacramentans Rep. Doris Matsui and Patrick Mulvaney, owner and chef of Mulvaney's B&L.
"I'm excited that local leaders Patrick Mulvaney and Santana Diaz are here as advocates to share how they're improving food access and promoting food as medicine in our region," Matsui posted on social media. "We have much to do to increase healthy eating and reduce health disparities across the country, and I'm proud that Sacramento is leading the progress on achieving these goals."
During the trip, Diaz also met with chef José Andrés and his World Central Kitchen team. The two discussed ideas on how buying local could support efforts to end hunger at the local level. He also met with chef Michel Nischan and the Wholesome Wave team to connect the dots of how people get their food.
Diaz hopes UC Davis Health's Food and Nutrition Services operation becomes a model for the other health care facilities around the country. He and his team remain committed to sustainable, healthy food practices that promote healing and long-term community health.
Read more on Chef Diaz's trip and his mission for a healthier community