UC Davis Health receives NRC Health's 2023 Best in Class Award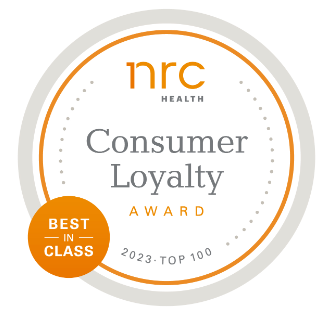 NRC Health awarded UC Davis Health the Consumer Loyalty Best in Class Award on Wednesday. The award recognizes organizations for the commitment and initiative necessary to cultivate and maintain long-lasting loyalty among their patients and the communities they serve.
Each year, NRC Health ranks 100 healthcare facilities based on their consumer loyalty score. The winners lead the industry in delivering exceptional patient experiences.
"This award is an acknowledgement of the thousands of caring hearts and brilliant minds I am grateful to work alongside every day," said Chief Experience Officer Jennifer Baron. "Your commitment to a top-quality healthcare experience is the reason patients put their trust in us. Congratulations to my UC Davis Health colleagues!"
Only the top facilities receive the highest honor of Best in Class. UC Davis Health was one of only 11 organizations nationwide to receive the top honor.
"Hospitals and health systems have needed to adjust at warp speed in recent years," said Helen Hrdy, chief growth officer at NRC Health. "We commend these winning organizations for building and sustaining consumer loyalty through individualized care during unprecedented times."
NRC Health is a market research organization that helps healthcare systems learn data-driven insights about their patients to improve patient and system outcomes.