2 faculty members and resident earn awards from Physicians for a Healthy California
(SACRAMENTO)
Two UC Davis Health faculty members and one resident have received awards from Physicians for a Healthy California (PHC).
Those honored include Tonya Fancher, associate dean for workforce innovation and education quality improvement; Alyssa Ashbaugh Ortega, second-year resident in dermatology; and Melody Tran-Reina, assistant health sciences clinical professor. They each were honored during an awards ceremony at the Health Equity Leadership Summit in San Jose this week.
Each year, PHC celebrates the commitment, compassion and contributions of physicians and organizations that have positively impacted the health of their communities.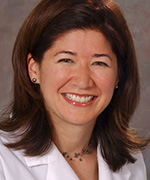 Fancher received the Ardash S. Mahal, M.D. Access to Health Care and Disparities Award. It was established by 2007 California Medical Association President Anmol S. Mahal and his wife Surjit K. Mahal. The award honors his father, Adarsh S. Mahal, who spent his career working to improve access to mental health care in India. The purpose of the award is to honor an individual or organization that has made an extraordinary contribution toward improving access to health care or reducing disparities in health care in California.
Ortega was presented the California Resident Health Equity Leadership Award. It was established in 2023 to honor a resident who is working diligently to be part of the next generation of physician leaders dedicated to improving health equity among those Californians facing the greatest barriers to care.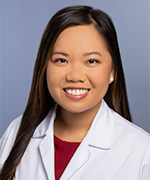 Tran-Reina accepted the California Young Physician Health Equity Leadership Award, which was established in 2023. It honors a young physician whose work has made a significant contribution to improving access and/or reducing disparities in health care, improving cultural competency and patient advocacy in California.
"We are delighted that each of these extraordinary physicians has been recognized for their commitment to excellence in patient care and transformative work to ensure everyone in our community has a fair and equitable opportunity to be as healthy as possible," said Susan Murin, interim dean of UC Davis School of Medicine. "Here at UC Davis Health, the patient is at the center of everything we do, and we are committed to providing unparalleled care to all our patients — no matter their circumstances."