Clinical Trials
Clinical Trials are at the heart of improving the health of current and future generations!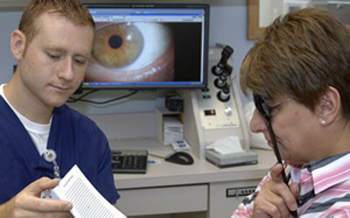 At UC Davis Eye Center, physicians and scientists are working hard to prevent, diagnose and treat eye diseases and vision loss. Enrolling in a clinical trial is an opportunity for you to potentially benefit from new treatments that are not yet available to the public. As a participant in a clinical trial, you are contributing to the advancement of medicine in a global way.
The UC Davis Eye Center has several important active clinical trials studying new medications and treatments for eye diseases. To find out about clinical trials at UC Davis for which you may be a candidate visit: UC Davis Health Clinical Studies or call our clinical trials team at 916-734-6303.