Clinical Trials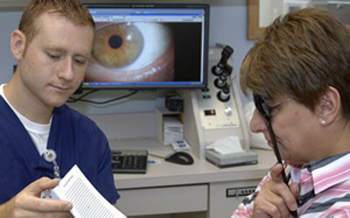 Clinical trial studies are an invaluable tool that physicians-scientists use to gauge the effectiveness of cutting-edge treatments for all types of eye conditions.
Enrolling in clinical trials is not only an opportunity for you to benefit from new treatments that are not yet available to the public, it also advances the field of medicine in a global way.
The UC Davis Eye Center currently has over 70 active clinical trials studying a wide variety of medications and treatments for many eye conditions. To inquire about clinical trials for which you may be a candidate, please speak to your physician or call (916) 734-6303.

For a listing of current clinical trials, go to https://clinicaltrials.gov. This list changes constantly, so please be sure to ask us for additional information if you do not see a listing for which you might be a candidate.