UC Davis information on valley fever
Coccidioidomycosis Serology Laboratory and Clinical Services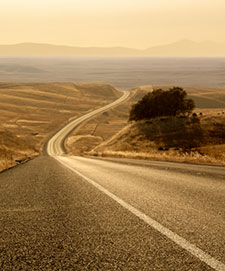 The UC Davis Department of Medical Microbiology and Immunology plays a leading role in research and clinical care for coccidioidomycosis, commonly known as valley fever.
Also nicknamed San Joaquin fever, the fungal infection has been on the rise in California. It is especially prevalent in California's San Joaquin or Central Valley, where more than 75 percent of the state's cases occur.
Outside of California, valley fever is found in some areas of Arizona, Nevada, New Mexico, Utah, and Texas, and parts of Mexico and Central and South America.
Dr. Ian McHardy serves as the Director, Dr. George Thompson serves as the Medical Director, and Dr. Demosthenes Pappagianis serves as the Associate Director of the Coccidioidomycosis Serology Laboratory at UC Davis, which provides diagnostic and consultative services for suspected or established cases of coccidioidomycosis.
UC Davis is leading research efforts aimed at better understanding valley fever and why it affects some people more severely than others.