News and happenings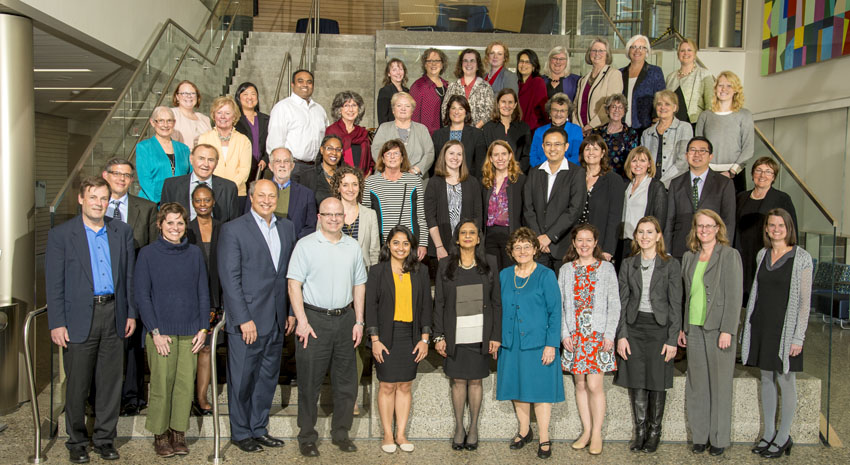 Nov. 14 — Preconference workshop at the Gerontological Society of America (GSA) Annual Scientific Meeting
Research Priorities in Caregiving: Advancing Family-Centered, Collaborative Care
12:30-4:30 P.M. Wednesday, Nov. 14
Join together with gerontological researchers, advocates and funding agency representatives to refine research priorities and develop an action plan that will improve access and reduce barriers to optimal caregiving. The workshop includes a review of outcomes from the institute's March 2018 Research Priorities in Caregiving Summit, a panel discussion highlighting challenges and methodological issues faced in family caregiving research and discussion on growing capacity in caregiving research through the support of new scientists and partnership building. Program contributors include Kathleen Buckwalter, Karen Lyons, Kaci Fairchild, Susan Reinhard, Karen Schumacher, Robyn I. Stone and led by Terri Harvath and Heather M. Young. Register for the workshop through the GSA website. See flyer.
Sept. 14 — Family Caregiving Institute faculty present at national nursing conference
Terri Harvath, the director of the Family Caregiving Institute at the Betty Irene Moore School of Nursing, and Kathryn Sexson, an assistant clinical professor and lead educator for the institute, presented "NLN's Newest Initiative Advancing Care Excellence for Caregivers (ACE.C): Supporting Family Caregivers of Older Adults," at the National League of Nursing (NLN) 2018 Summit in Chicago Sept. 12-14. NLN, AARP, Nurses Improving Care to Healthsystem Elders (NICHE), the Family Caregiving Institute and the American Journal of Nursing, teamed up to create teaching resources to deliver quality care to older adults and their family caregivers. Leaders from AARP and UC Davis led the discussion of the caregiving role, its importance to the nursing curriculum and provided an overview of resources currently available nationally.
March 22-23 — Family Caregiving Institute at UC Davis hosts summit
The Family Caregiving Institute at the Betty Irene Moore School of Nursing at UC Davis brought together more than 50 national and international experts in family caregiving at a two-day summit designed to map out research priorities. Organizers of The Research Priorities in Caregiving Summit: Advancing Family-Centered Care across the Trajectory of Serious Illness, aim to identify research priorities so that investment by funders yields the greatest impact.
News release | Video | Research priorities