In fall 2008, Janice Bell embarked upon a new phase of her career. She assumed an assistant professor position at the University of Washington School of Public Health.
After dedicating more than a decade to public health programs and policy, she sought to take her work to the next level. Bell earned dual master's degrees in public health and community nursing in 2001 and a doctorate in health services research in 2005.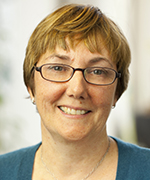 "I was ready to focus on upstream determinants of health and research that could address health disparities," says Bell, the associate dean for Research and Doctor of Philosophy degree program director at the Betty Irene Moore School of Nursing at UC Davis. "As nurses we see health problems holistically and understand the important role of the social determinants of health."
Around the same time as Bell began her academic career, Garry Maisel, the CEO of Western Health Advantage (WHA), learned about plans for a new nursing school at UC Davis Health.
"The Betty Irene Moore School of Nursing was in its formative stages. I thought the fact that it would be an innovative program focused on preparing nurse leaders was incredible," Maisel recalls. "Nurses are the backbone of health care. They are critically important to how we ensure people live their best lives physically, mentally and emotionally."
WHA was founded in 1996 with a community-based mission. The organization currently serves more than 110,000 members in 10 Northern California counties. Maisel, Bell and a shared commitment to community health now come together 13 years later in a philanthropic investment to advance the collaborative mission-driven agenda of both the School of Nursing and WHA.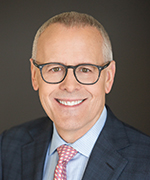 The Western Health Advantage Endowed Professorship launched this year to support a mid-career or senior faculty member in the School of Nursing whose specialty advances health through nursing education, research, practice and leadership. The recipient must also be nationally recognized for their distinguished scholarship.
"To support this innovative school that produces nurse leaders and research that improves the health of communities was a wonderful opportunity," Maisel explains. "If you're going to develop leaders, then it's important that those who train leaders are, in fact, leaders themselves."
Bell, who has a track record of national recognition, is the inaugural recipient of a five-year term. She hopes to leverage the investment to elevate the research mission of the school.
"When I joined the School of Nursing in 2012, the academic mission and getting our programs launched were the key priorities," Bell says. "It's time now to focus on strengthening our research program and amplifying our mission of community connection from a research perspective."
Community connection has always been the common thread in Bell's research. She has focused on community-based care models and solutions to health disparities across the life course. She has researched populations of perinatal and child health to older adults with serious illness and their family caregivers.
"I see this professorship as an opportunity to elevate our community-connected research and scholarship to advance health equity," she says.
"Dr. Bell's work is so emblematic of the uniqueness and the leadership that is so important for this program. Advancing this type of community connection is what we hoped to achieve when we invested in this professorship," Maisel adds.
Rather than use the endowment funds solely for her research, Bell intends to look outward and collaboratively facilitate others' research, build intellectual cohesion and elevate the visibility of the School of Nursing nationwide.
"I've been very fortunate from the opportunities here at the School of Nursing," Bell says. "I'm so grateful for this investment, so that I can contribute to the school and the fight for health equity."
Maisel shares that goal and believes that innovation is critical for the future of health care. "A leader isn't afraid to tackle issues that have long plagued health care, those that we know about and whatever the next crisis after COVID-19 may be," he says.
"The Betty Irene Moore School of Nursing continues to turn out these leaders whose impact will increase exponentially. This endowed professorship will pay off in ways we can't even yet imagine."