Faculty
Faculty accolades
A sampling of recent achievements and honors of faculty at the Betty Irene Moore School of Nursing. For more listings and news, please visit our newsroom and follow us on social media.
Fawn Cothran
Fawn Cothran is named a fellow of the Gerontological Society of America. As an assistant professor in the Family Caregiving Institute, Cothran conducts research focusing on the stresses that affect African American family caregivers. She collaborates with researchers with expertise in gerontology, medical sociology, neurology, Alzheimer's disease, health disparities, statistics, geriatric psychiatry and public health.
Terri Harvath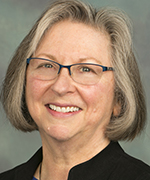 Terri Harvath is elected to serve as president for the Gerontological Society of America. Harvath serves as senior director for strategic initiatives for the School of Nursing. She is also the founding director of the school's Family Caregiving Institute, which launched in 2017 to advance research, education and policy to support caregivers. Harvath is the 77th person to hold the office since the society was founded in 1945.
Jann Murray-García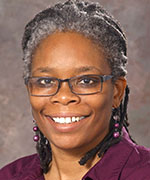 Jann Murray-García receives top award from City of Davis, California, for her sustained volunteer work to promote platforms for positive discussion of race and social justice in the community. A pediatrician and associate professor in the School of Nursing, Murray-García earns the City of Davis' C.A. Covell Award, more commonly referred to as Citizen of the Year. In 2002, Murray-García organized community forums to respond to local incidents of racist behavior within Davis schools and in the community. She also mentored young people to help them create a college prep-level U.S. history course at Davis High School about race relations and the quest of both white and non-white ethnic groups for social justice.
Schola Matovu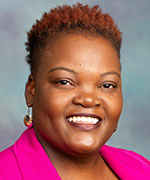 Schola Matovu, a Heather M. Young Postdoctoral Fellow at the School of Nursing, was admitted to the WomenLift Health second cohort of Woman Leaders in Global Health (WLGH). Matovu's foundational research explored the experiences and psychosocial well-being of Ugandan grandparent-caregivers for grandchildren affected by HIV/AIDS in Uganda. Her current research goals include designing and testing person-centered, community and family-based, culturally appropriate psychosocial interventions tailored to the well-being of grandparent-caregivers.
Victoria Ngo
Victoria Ngo, a Health Systems and Community Leadership Postdoctoral Fellow at the Betty Irene Moore School of Nursing at UC Davis, received the UC Davis Chancellor's Achievement Award for Diversity and Community for her postdoctoral research. Her research focuses on health equity, population health and provision of high-quality care to underserved communities. She also studies how to optimize information technology to improve the delivery and coordination of care in the community.
Amy Nichols
Professor Amy Nichols assumed the role of interim associate dean for Academic Affairs for the 2021 calendar year. In this newly visioned role, Nichols partners with school and program leaders to oversee the school's graduate-degree programs, collaborate on curriculum changes, review workload and enhance inclusion plans for faculty and liaise with UC Davis campus units. Nichols also serves as a specialty content expert in maternal child health and evidence-based practice and teaches courses in improving quality in health care, primary health care and preparation for clinical practice.
Mary Lou de Leon Siantz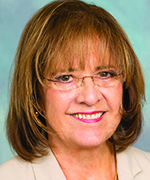 Mary Lou de Leon Siantz, a professor emeritus at the Betty Irene Moore School of Nursing at UC Davis, was appointed a member of the Minority Fellowship Program National Advisory Committee for a two-year term beginning this year. The program, which is led by the American Nursing Association, was created to offset a lack of ethnic and minority diversity in mental health and substance abuse services for underserved minority populations.
Ester Carolina Apesoa-Varano
Ester Carolina Apesoa-Varano, a professor and sociologist, published the book, When Older Women Speak: Aging, Emotional Distress and the Self, with her husband, sociologist Charles S. Varano. The book is based on the couple's interviews with mostly working-class, depressed, older women and explores the interaction of gender, class, race and ethnicity, as well as aging, in the depression experience of older women.
Brent Luu
Brent Luu, a pharmacist and professor, collaborated with two former School of Nursing faculty to write the reference guide, "Advanced Pharmacology for Prescribers." Former faculty Gerald Kayingo and Virginia Hass worked with Luu on the unique resource, which serves as a reference guide for advanced-practice students and clinicians. They developed the guide to serve as "a bridge between standard, lengthy pharmacology texts and quick pocket references that lack information regarding key pharmacotherapy principles."