February 2022 – Presented by Dr. Jasper X. Zheng (Mentored by Dr. Elham Kamangar)

---
Q: Seventy one years old male with a past medical history of DM type II, BPH, and HLD presented to the ED with chest pain.
CT was performed and it showed heterogeneous enhancing anterior mediastinal mass measures up to 7.1 cm (Figure 1). Initial differential considerations are lymphoma, germ cell tumor, and thymic lesion. There is no evidence of aortic injury, nodal disease, or metastatic disease in the chest. A large left pleural effusion with passive atelectasis is also noted.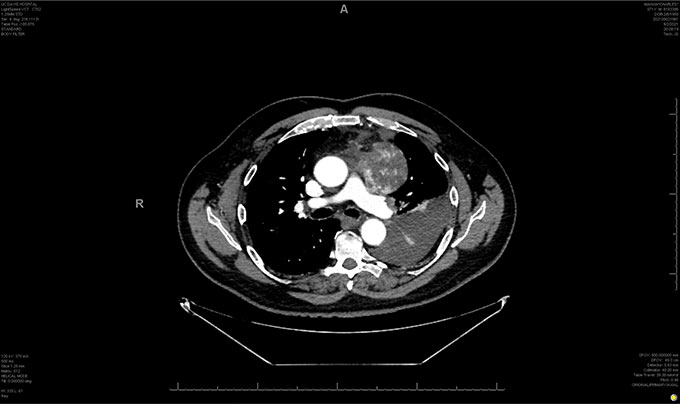 Figure 1

Patient soon underwent thoracentesis (draining 1.7 L) and biopsy was also performed that revealed the following: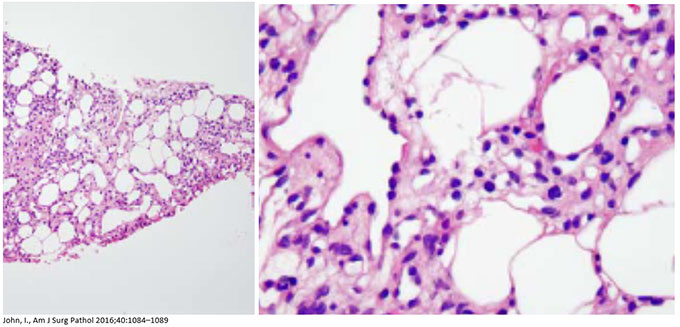 Surgery was soon after scheduled. To decrease the risk of intraoperative bleeding, patient underwent cardiac catheterization and embolization prior to resection surgery. Mediastinal mass was successfully resected without complications. Gross examination of the specimen reveals: see Figure 2.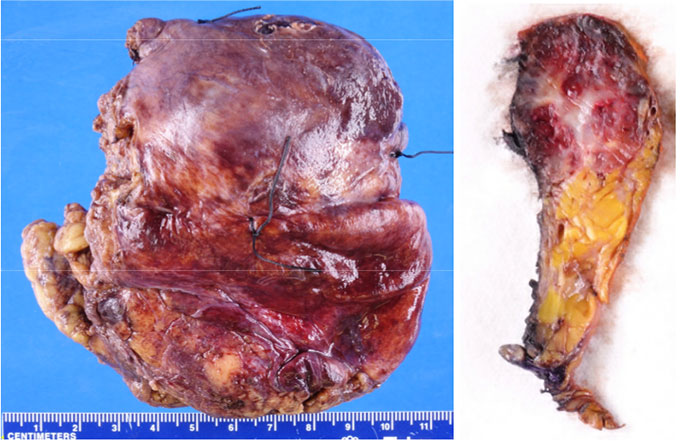 Microscopic examination of the mediastinal mass revealed the following: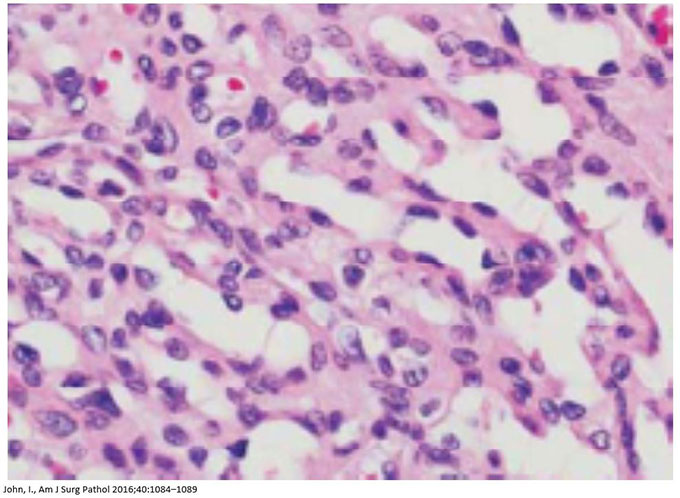 Figure 3

Figure 4

Figure 5
Immunohistochemical staining revealed:
positive staining for CD31, CD34, ERG.
negative staining for CD8, D2-40, HHV8.
Next-generation DNA sequencing analysis was performed on the specimen. GNAQ mutation was detected.
The correct answer is:
C.) Anastomosing hemangioma