Welcome
Department News

Vice Chair of Research Yu-Jui Yvonne Wan has been honored by the University of California, Davis with the title Distinguished Professor for having achieved the highest level of scholarship, national and international reputation as a researcher, excellence in teaching, and highly meritorious service.
---
Graduating medical student Tess Engel received the Robert Stowell Award for Outstanding Student in Pathology at the 51st commencement of the UC Davis School of Medicine on May 13, 2022.
---

Gastrointestinal pathologist Kurt Schaberg was quoted in The Atlantic about adenovirus hepatitis as a possible cause of the liver failure of unknown origin that is growing in frequency among children.
---

Faculty members Denis Dwyre, Leonor Fernando, and "Krish" Krishnan, in collaboration with Jason Tau from the Dept. of Neurobiology, Physiology and Behavior published "Evaluation of thrombotic thrombocytopenic purpura and other thrombotic microangiopathies: lessons learned from a 14 year retrospective study."
---

Assistant Professor Brittany Dugger and former Edmondson Summer Research Intern Sakshi Das were among a multi-disciplinary team whose recent publication in Acta Neuropathologica Communications addressed the difficult question of inter-observer variation when creating machine learning algorithms for neuropathology.
---
Senior Director of Clinical Pathology Nam Tran was honored as Grand Marshall of UC Davis' 103rd annual Picnic Day parade in recognition of his contributions to address the COVID-19 pandemic through local testing and via service on the Governor's COVID-19 Testing Task Force.
---
On May 7th, Assistant Professor Farzad Fereidouni presented a poster at UC Global Health Day at UC Santa Cruz on "Slide-free Hands-free Tissue Imaging for Global Health Appropriate Cancer Diagnostics".
---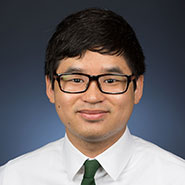 In March, the 111th annual US and Canadian Academy of Pathology featured four posters by members of our department. Li Lei, "Granulomas Associated with Renal Neoplasms: A Multi-Institutional Clinicopathologic Study of 92 Cases"; Tony Karnezis, "Exploring the Genomic Landscape of Vulvovaginal Squamous Cell Carcinoma: A Large Dataset"; Karen Matsukuma and Dorina Gui, "Hepatoid Neuroendocrine Tumors: An Important Diagnostic Pitfall"; Karen Matsukuma and Raymond Gong, Immunohistochemical Characterization of Small and Large Duct Cholangiocarcinomas in a Western Cohort."
---
Volunteer clinical faculty member, Laurel Waters received the American Medical Womens Association's Bertha Van Hoosen Award for her exceptional leadership and service to women physicians and medical students at their 107th annual meeting in March.
---

A review article by junior specialist My-Le Nguyen and corresponding author Brittany Dugger draws attention to the dearth of studies on persons outside of select groups and advises caution when using historic terms for race and ethnicity when conducting research given the diversity of populations within these groups.
---
Professor Alexander "Sandy" Borowsky is the principle investigator for the newly awarded All of Us Nutrition study, a $12.9 M multi-institutional award from NIH which that leverages UC Davis' unique strengths in nutrition and health, and includes experts at other universities.
---
Assistant Professor Farzad Fereidouni received a R01 grant as PI for his multi-site study "Rapid Quantitative Renal Fibrosis Evaluation with Dual Mode Microscopy" to refine and validate a new type of microscope, DUET, developed at UC Davis.
---