Welcome
Department News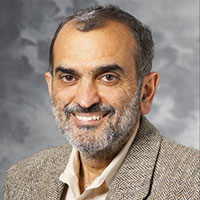 UC Davis residency and fellowship graduate Professor M. Shahriar Salamat, M.D., Ph.D., was chosen for the department's 2023 Distinguished Alumnus Award. Dr. Salamat serves as the Director of Neuropathology at the University of Wisconsin School of Medicine and Public Health. He will deliver the graduation address at the housestaff graduation dinner on June 9, 2023.
---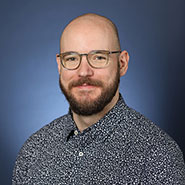 The 2023 Dean's Team Award for Excellence in Inclusion was awarded to the multi-disciplinary team led by pathology department members for their multi-year project that removed race-based laboratory reference ranges for eGFR calculations. Pathology team members included Professor Nam Tran (team leader), resident Alex Ladenheim, informatics fellow Clayton LaValley, and laboratory specialist Kathy Dagang. Other team members are Internal Medicine faculty Baback Roshanravan, Brian Young, and Rachael Lucatorto; Jann Murray-Garcia from School of Nursing, and IT analyst LaShea Stubblefield.
---

Associate Professor Kurt Schaberg delivered Grand Rounds as a guest lecturer at the Cleveland Clinic on May 4, 2023 on "Gastroenterologists are from Mars and Pathologists are from Venous: Diagnostic reporting in Inflammatory Bowel Disease (and Kurt's Notes!)"
---

The Renal Pathology Society posted an interview with UC Davis Health's Renal Pathology Director, Professor Kuang-yu Jen, to celebrate Asian-Pacific Islander Month. Dr. Jen is Treasurer of the Renal Pathology Society.
---


Recent collaborative publications involving department faculty and colleagues from the College of Engineering include "Convection and Extra-cellular Matrix Binding Control of Interstitial Extracellular Vesicles" in the April 2023 issue of Journal of Extracellular Vesicles involving Professor Alexander "Sandy" Borowsky, and "Intraoperative Detection of IHD-Mutant Glioma Using Fluorescent Lifetime Imaging" in the April 2023 issue of Journal of Biophotonics with neuropathologists Han Sung Lee and Lee-Way Jin.
---

Professor and Director of Neuropathology Lee-way Jin was a co-author in a multi-institutional publication in the April issue of the journal Aging and Disease, "Aging, Plasminogen Activator Inhibitor 1, Brain Cell Senescence, and Alzheimer's Disease".
---

Associate Professors Karen Matsukuma and Dorina Gui published a comprehensive review "Hirschsprung Disease for the Practicing Surgical Pathologist" in the March issue of American Journal of Clinical Pathology.
---

Assistant Professor Farzad Fereidouni received a $3.1M NIH grant for his project "GigaFIBI: Rapid Large Format Histology-Resolution Imaging for Intra-operative Assessment of Breast Lumpectomy Margins."
---

Kristin Olson, M.D., Vice Chair for Education and Associate Dean for Curriculum and Medical Student Education, represented our department and specialty along with other pathology educational leaders at the Virtual Specialty Forum for medical students sponsored by the Association of American Medical Colleges on March 23, 2023.
---

Professor emeritus Gerald Kost has been appointed to a three-year term on the FDA's Hematology and Pathology Device Panel.
---

Associate Professor Brittany Dugger and members of her lab conducted a "Brains to Classroom" program in March 2023 for fourth graders at the Language Academy of Sacramento, a Spanish language immersion school in one of the neighborhoods served by UC Davis Health's Anchor Institution Mission for Community Health.
---