Nam Tran, Ph.D.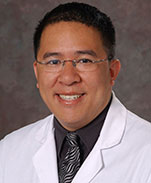 Associate Clinical Professor
Clinical Chemistry, Special Chemistry, Toxicology, POCT and SARC Sections
Department of Pathology and Laboratory Medicine
University of California, Davis
3435 Tupper Hall
Davis, CA 95616
Ph: 530-752-7355
e-mail
Clinical Chemistry and Point-of-Care Testing
Rapid Pathogen Detection
Pharmacology and Toxicology
Injury Biomarkers
Laboratory Testing Utilization
Conducting clinical outcomes-based and quality improvement research in burn, trauma, and emergency surgery patients
Development and application of novel molecular pathogen detection methods
Biomedical device innovation
Pharmacokinetics, pharmacodynamics, and pharmacogenetics
Dr. Tran received his B.S. degree in Biochemistry and Molecular Biology in 2003, from UC Davis. In 2008, he completed his Ph.D. in Comparative Pathology from UC Davis. He served as a postdoctoral scholar at the National Institute of Biomedical Imaging and Bioengineering (NIBIB) UC Davis Point-of-Care (POC) Technologies Center from 2009-2011. During this time he also completed a M.S. in Pharmacology and Toxicology. From 2011-2013, he was a National Institutes of Health Mentored Clinical Research Training Program (MCRTP) Scholar. This scholarship was followed by a National Heart Lung and Blood Institute (NHLBI) Emergency Medicine K12 Career Award (2014) focusing on the development of translational physiologically based pharmacokinetic (PBPK) models for antimicrobial therapy in critically ill children.
Currently, Dr. Tran serves as Associate Clinical Professor and Director of Clinical Chemistry, Special Chemistry, Toxicology, POC Testing, and the Specimen and Reporting Center (SARC). He is board certified in clinical chemistry (high complexity laboratory director certification) through the American Board of Bioanalysis (ABB). Dr. Tran also serves as the instructor of record for the resident physician and medical student Clinical Chemistry rotations.
Dr. Tran's is an expert in POC testing and focuses his research on the development and application of novel medical tests in high-risk populations such as severely burned patients. This role is exemplified by his seminal work in POC testing in severely burned patient using molecular techniques and novel biomarkers of injury, as well as transformative studies applying new models of glucose monitoring and hemoglobin testing in critically ill.