Robotic-assisted procedures represent the latest development in minimally invasive surgical techniques, providing surgeons with a precision tool that uses the same small incisions as conventional laparoscopy. Several specialties offer robotic-assisted procedures to treat various conditions.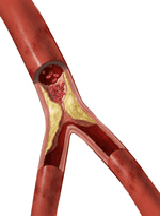 UC Davis Medical Center now offers robotic-assisted procedures to treat cardiovascular disease. This state-of-the-art program includes an experienced and highly trained team of surgeons, nurses and support staff who specialize in the use of a computer-controlled surgical system that can provide all the benefits of conventional open-heart surgery with the recovery advantages of a minimally invasive technique. Specific procedures include:
Mitral Valve repair
Atrial fibrillation
Learn more about cardiothoracic robotic surgery »
---
Gastrointestinal Robotic Surgery
Gynecologic robotic surgery
UC Davis surgeons offer minimally invasive and robotic-assisted surgeries for the treatment of cancer and other conditions involving the female genital tract. These conditions include:
Endometrial and cervical malignancies
Ovarian cancer
Complex gynecologic problems
Because they are less invasive and do not require large incisions, minimally invasive and robotic-assisted procedures can be ideal for many gynecological surgeries to maintain surgical precision while minimizing recovery times and scarring. This includes many hysterectomies, which are commonly performed for both benign and malignant conditions.
Learn more about gynecologic robotic surgery »
---
Otolaryngologic robotic surgery
Urologic robotic surgery
Robotic-assisted prostatectomy video
UC Davis urologists offer minimally invasive robotic-assisted surgery for a number of urological diseases and conditions including:
Kidney cancer
Kidney dysfunction
Children Pyeloplasty
Children Ureteroureterostomy
Because it is minimally invasive, the precision of robotic technology is ideal for delicate and complex urologic surgeries. These include prostatectomies, in which the target site is tightly confined and surrounded by nerves affecting urinary control and erectile function. Other procedures include nephrectomy and adult pyeloplasty.