Equity, Diversity and Inclusion
The UC Davis Department of Emergency Medicine is committed to Equity, Diversity, and Inclusion (EDI). EDI is fundamental and integral to our Department. Members of the faculty, residents, nurses, and other staff signed the UC Davis Principles of Community document which we proudly hang at the entrance to the ED and the Emergency Medicine offices.
This document declares our commitment to treating our patients and each other with respect, professionalism, and understanding, regardless of background, race, ethnicity, gender identity, or religious/non-religious beliefs. Our efforts in EDI must be persistent and transformative. We have created a robust and empowered EDI committee in the Department of which I am very proud. With subcommittees in research, recruitment and retention, clinical care, education and outreach, our goal is to weave the principles of EDI into the fabric of the Department. We offer scholarships for visiting medical students of underrepresented backgrounds in medicine (URiM) to further diversify the pool of potential applicants to our residency program and ultimately our fellowships and faculty. Our residency, fellowship and faculty recruitment processes have become more holistic, with representatives of our EDI committee sitting on each recruitment committee.
Our faculty have completed the Supporting Educational Excellence in Diversity (SEED) training during a two-day retreat focusing on EDI. We were recently recognized by the Chancellor's Departmental Award for Diversity and Community for our efforts. We are committed to health equity and driven to promote the next generation of URiM physicians in emergency medicine, both through mentoring activities and outreach.
Finally, although women are underrepresented in academic emergency medicine, ~ 50% of the faculty in our Department are women (compared to ~ 35% nationally) as are 2 of our Vice Chairs and several of our Division Directors. With intentionality, we promote justice, equity, diversity and inclusion in everything we do.

Kara Toles, M.D.
Assistant Professor of Emergency Medicine
Director of Equity and Inclusion
Chair of Equity, Diversity and Inclusion Committee
The First Meeting of Our EDI Committee in 2019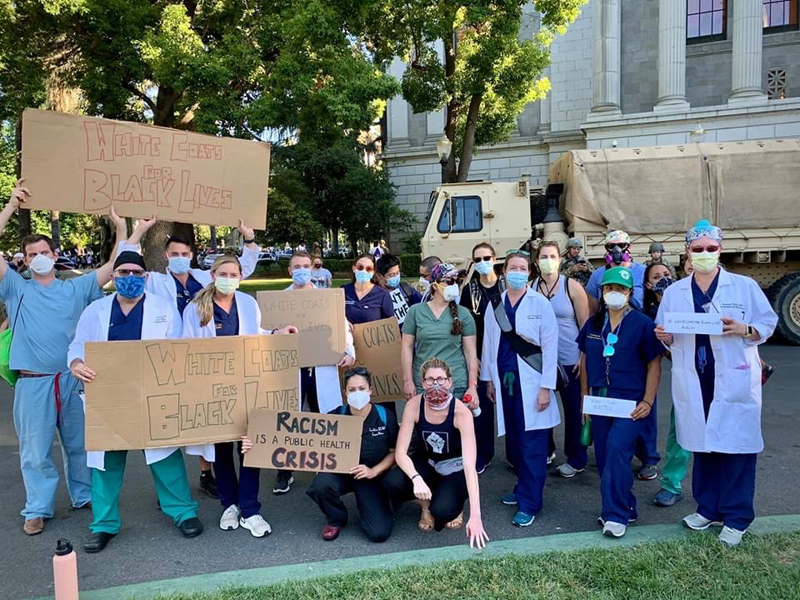 Department Representation at The White Coat For Black Lives Protest in Sacramento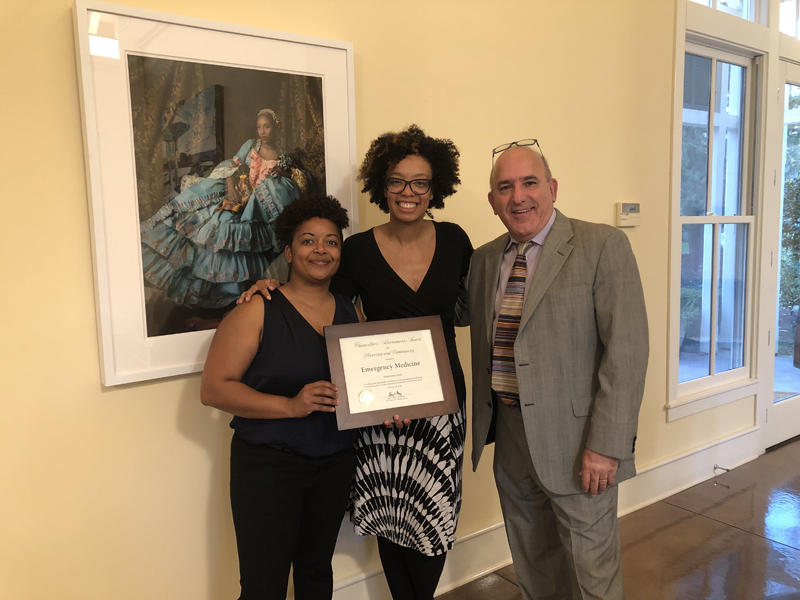 The Department of Emergency Medicine Received the Chancellor's Acheivement Award for Diversity and Community in 2020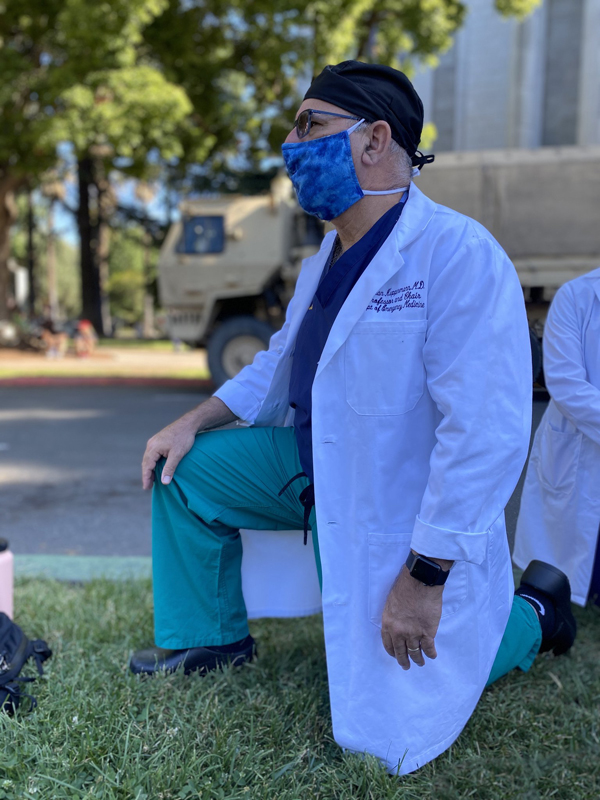 Dr Kuppermann Taking a Knee at the White Coats For Black Lives Protest in Sacramento